What to Do if You Suspect Someone Has Multiple Florida Wills?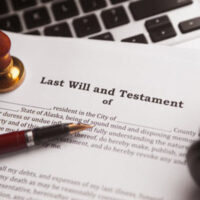 Taking the time to meet with an estate planning attorney and drafting a Will is a crucial step in determining how you want your estate handled when you pass away. Depending on when you prepare your first will, there can be many events throughout your lifetime that should be a trigger to revisit your will. Some of these significant life events can include the birth of a child, marriage, a death in the family, or divorce. Sometimes familial relationships change over the years too. Someone in your family you were once close to 30 years ago may not be held to the same esteem now.
For these reasons, it's not uncommon for someone to create a new Will and revoke an old one. Unfortunately, sometimes there may end up being multiple Wills, each with its own provisions on how an estate is to be handled during probate. Understandably, this can create significant confusion and disputes. When there is a situation with multiple Wills, it's essential to contact a Pompano Beach estate litigation attorney as soon as possible.
At Mark R. Manceri, P.A., we specialize in estate and trust litigation matters. We have a lot of experience in resolving disputes involving multiple wills.
Which Will is Valid?
Determining which Will is valid can be a tricky process. That is why it's best to have an experienced lawyer on your side who handles cases like this regularly. The court will look at the most recent will to help determine its validity. For the newest will to be valid, the person who created it must have taken steps to revoke any older version legally.
To revoke a Will, the testator should do so in writing or by another physical act. That act can be to destroy the earlier version physically or to state in writing that the previous Will is now revoked explicitly. However, you can expect that someone may still challenge it, even if it was properly revoked.
If the newer Will is significantly different and cuts out some earlier named heirs, you can pretty much expect them to challenge the new one. Some of the most common challenges can include undue influence (can be spouse, child, or caretaker), lack of mental capacity, or fraud.
Can a Codicil Invalidate a Will?
A testator might amend their existing Will in an attempt to avoid having multiple Wills. However, you cannot just add and remove parts you no longer want to apply. That is not a legal update. A Codicil is a legal amendment to your Will that is done in writing, must be witnessed and signed by all parties. There is still no guarantee that your Codicil won't be challenged.
Contact a Pompano Beach Estate Litigation Attorney
Disputes regarding multiple Wills can take a toll on any family, both emotionally and financially. Letting a dispute linger can be very costly to the Estate. That is why retaining an estate litigation attorney should be considered as soon as there is the claim that multiple Wills exist. If you need assistance with a dispute involving a Florida probate administration, contact Pompano Beach multiple wills attorney Mark R. Manceri, P.A. today to schedule an initial consultation.
https://www.estateprobatelitigation.com/aretha-franklins-estate-sues-over-contested-holographic-will/