What Happens if There are Multiple Florida Wills in Probate?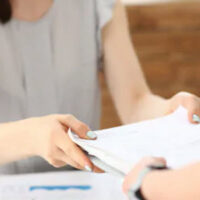 Wills are an important Florida estate planning tool. If you pass away, your will will help speed the probate process along by advising the court how you want your assets to be distributed. In most cases, this can be a smooth process. However, there are circumstances that make this more challenging. Children, deaths, multiple marriages, divorce, etc., are major life events that can make you rethink your existing Will. In some instances, it could be something as simple as the relationship between a testator and a beneficiary changing over time.
In any of these situations, the testator might revoke the earlier Will and create a new one. Unfortunately, this sometimes leads to the existence of multiple Wills, each with varying provisions. It can create confusion and it may require litigation to resolve the issue of which Will is valid. If you have a situation with multiple wills in Broward County, you need the services of a skilled estate litigation attorney. Mark R. Manceri, P.A. is a Florida board-certified specialist in estates, wills, and trusts. We have the necessary skills and experience to handle will contests and competing wills in a probate.
How Multiple Wills Can Happen
When drafting a new Will, it should clearly note that this Will now supersedes all other earlier Wills and Codicils made by the Testator. An old Will can be revoked using this method, or the earlier will can also be destroyed. If there are copies of that older Will around somewhere, that is where you could run into trouble during probate.
In cases where there are significant changes between Wills, you might find family members stepping up to contest the new one. This is usually the case when a beneficiary was treated much more favorably in an earlier Will compared to the latest version. This is where some people may raise concerns about the testator's mental state at the time of the new Will or allege that it was made through the exercise of undue influence by a new spouse, caretaker, adult child, etc.
Codicils are another way some people end up with multiple Wills at the time of probate. Codicils are added to the Will rather than creating a whole new Will. A Codicil is a written document that adds something to the Will. This could be revoking provisions or adding a new one. The legal requirements on a Codicil are just as important as the requirements for drafting an entire Will. This means it must be signed and witnessed. It is recommended that Wills and Codicils be notarized.
Some people try to avoid the risk of multiple Wills by just adding in a new paragraph or crossing something out. This is not legal and would not effectively update your Will with the changes. It's also imperative that any Codicils be extremely clear, otherwise it could be challenged as well.
Contact a Pompano Beach Estate Litigation Attorney
If you or a loved one has multiple Wills, or potential conflicting Codicils, it's important you get these issues resolved before you find yourself as the executor in a very messy probate administration with multiple wills. Let a skilled estate & trust litigation attorney help. Contact Mark R. Manceri, P.A. today to schedule an initial consultation.
https://www.estateprobatelitigation.com/what-happens-when-you-dont-have-a-will-in-florida/