What Happens When You Don't Have a Will in Florida?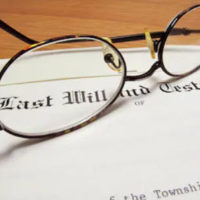 American families are busier than ever. Between work, taking care of kids and extracurricular activities, it can be hard to find time to sit down and think about estate planning. Parents with young kids especially have a hard time finding the time to discuss estate planning. Perhaps you don't believe you have enough monetary assets to warrant writing a will. Maybe you don't know where to start. Whatever your situation, it's wise to take some time to consider what will happen to your assets if you don't have a will in place.
Those Who Do Not Have a Will, Die Intestate in Florida 
If you do not have a will in Florida, a probate court will oversee the disbursement of your property. Someone who dies with no will in place dies intestate. If someone has a will, the probate court will disburse the contents of the estate according to the terms of the will. Without a will, Florida laws of succession dictate who will receive your estate.
The policy goal behind the Florida laws of intestate succession is to distribute the estate to the closest family members first. For example, surviving family members of the deceased are the first to inherit property. If there is a spouse who survived and no living descendants, i.e., children, the spouse will inherit the whole estate. If the deceased does have descendants, the spouse and the qualified descendants will share the inheritance.
If the deceased had neither descendants nor a surviving spouse, the probate court would search for any surviving family of the deceased such as parents, siblings, aunts, uncles, nieces, etc. If the probate court cannot find any living relatives, it will devise the entire estate to the state of Florida, specifically the State School Fund. This legal process is called escheat.
Passing Away With No Will Can Result in Conflict 
One recent example of family conflict resulting from a lack of estate planning occurred after the death of the famous singer Aretha Franklin. Her family thought that she died without a will. After her death, individuals found three handwritten wills allegedly written by the late singer. Now one of her sons is litigating in hopes to become the new estate executor, claiming that the appointed executor is mismanaging the late singer's estate.
If You Do Not Have a Will in Florida, We Are Here to Help 
When someone with a significant estate passes away, an estate executor often hires a forensic genealogist to track down potential relatives who are in line to inherit. Sometimes, heir hunters will seek to find relatives who have a stake in the inheritance. Their motives are not always sincere, and they can tie up the process of executing the will.
Perhaps you're a Florida resident who does not have a will in place. You might find yourself to be involved in a dispute over a family member's estate when the family member did not have a will. Whatever your Florida estate planning needs, contact Pompano Beach estate & trust litigation lawyer Mark R. Manceri, P.A. to set up a consultation today.
Resource:
wsvn.com/entertainment/aretha-franklins-youngest-son-has-filed-for-control-over-the-late-singers-estate/
https://www.estateprobatelitigation.com/tips-for-resolving-inheritance-decisions-with-a-blended-family/