What are the Grounds to Remove a Personal Representative in Florida?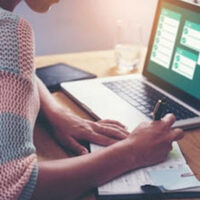 If a problem develops with the personal representative during probate, you may want to remove the individual from their position. What do you do if the person is not doing a good job? It can be frustrating if you are a close family member and the personal representative is not treating the beneficiaries properly.
In a situation where the personal representative may not be performing their fiduciary duties, risking the assets of the estate, or putting their own needs first, then you need to file a petition to have them removed. First, you need to contact an experienced Pompano Beach Estate and Trust litigation attorney.
How to Convince the Judge to Remove a Personal Representative
A p\Probate Court Judge won't remove a Personal Representative just because you want them to. There must be evidence presented that warrants the Court to take action. You must present testimony and documentation to support your position. A lot needs to happen first though. There are a lot of litigation steps such as document exchange, witness interviews, subpoenas, and more. This is why you need a skilled Florida probate litigation attorney.
If the executor doesn't alter their behavior or correct the damage that has been done, the probate judge may hold a hearing. This is where the evidence is presented following Florida's Rules of Evidence and Procedure. If the judge determines there are grounds to remove the executor, he or she will issue a ruling. The probate court judge may also assess a surcharge against the fiduciary for damages.
Reasons to Consider Removing a Personal Representative
Every probate is different, and the reasons for wanting to remove a Personal Representative will vary. Some of the most common reasons to remove an executor include:
Breach of fiduciary duty;
Personal Representative is not complying with terms of the Will;
Abuse of discretion;
There is friction between Co-Personal Representative;
Misappropriation of funds by the Personal Representative;
Misconduct by the Personal Representative;
Mental or physical incapacity;
There is hostility towards the heirs;
Excessive fiduciary fees;
Conflict of interest;
Mismanagement or neglect of Estate assets;
Failure to act; and
Undue influence.
Wanting to have a Personal Representative removed is a serious action. It really should only be done when the estate is endangered and at risk. Just because there are arguments between the Personal Representative and family members, it doesn't mean there is a reason to take such drastic action.
Some situations definitely warrant a cause for removal. For example, if the executor has a mental or physical issue, they could lack the capacity to handle the position.
Contact a Florida Estate and Trust Litigation Attorney
If there is an issue that may warrant a Personal Representative's cause for removal, don't wait until things escalate to file a petition. This could result in more damage to the Estate as the probate administration continues. To find out whether your specific issue warrants such drastic action, speak with a Pompano Beach probate litigation attorney right away. Contact Mark R. Manceri, P.A. today to schedule an initial consolation. We have years of experience in litigating Florida estate and trust disputes. Let us review the circumstances and advise you on the best course of action.
https://www.estateprobatelitigation.com/paternity-disputes-and-florida-probate-litigation/