Understanding Testamentary Capacity in Florida Estate Litigation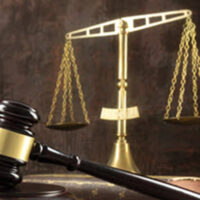 Someone who executes a will is known as the testator. In order to legally execute a will, he or she needs to possess a certain level of mental ability at the time it is prepared. The legal term for a person's mental ability to make a will is known as testamentary capacity. There are certain guidelines that this individual must satisfy, otherwise it opens the door for someone in the family to challenge the will.
Estate litigation can delay probate and result in hefty legal fees. This is why you need a skilled Pompano Beach estate and trust litigation attorney on your side if you feel a family member lacked testamentary capacity when drafting their will.
Guidelines for Testamentary Capacity
In order to legally execute a last will and testament, the testator must meet all the following guidelines:
He or she must recognize and understand that the will is how their property will be distributed at the time of their death;
He or she must be able to remember, generally speaking, what property is covered under a distribution by will;
He or she must be capable of remembering those people who are related to him or her; and finally,
He or she has to be able to express a smart plan for distribution of their property.
How to Challenge a Florida Will for Lack of Testamentary Capacity
If you suspect a loved one lacked testamentary capacity when their will was executed, then you will need to file a challenge once the will is offered up for a probate hearing. While the requirements for mental ability are not very strong, wills are a target for many scammers out there. People can be easily and unknowingly be taken advantage of in order to influence the testator's actions.
For example, if the testator was under the influence of drugs or alcohol, or on prescription medication at the time the will was executed, he or she wouldn't have testamentary capacity. If someone suffers from mental illness, dementia, had a serious brain injury, etc., he or she would not have testamentary capacity. Everyone is vulnerable and could be in an accident that leaves them with a brain injury or could be diagnosed with dementia. You never know, which is why Florida estate planning attorneys urge clients to start their estate plan sooner rather than later.
How is Lack of Testamentary Capacity Proven in Florida?
One way to prove a lack of testamentary capacity is to show evidence that points to the testator's state of mind when the will was executed, as well as a reasonable time before and after the event. This can be done by gathering medical records, having medical professionals testify, and speaking with others who witnessed the testator's state of mind at this time. You need to have two witnesses when you execute a will so there are at least two people who can discuss the testator's state of mind.
Contact a Pompano Beach Estate Litigation Attorney
If you suspect a loved one was coerced into drafting his or her will to include questionable distribution choices, or you believe the testator was not in his or her right mind at the time they drafted the will, you need to speak with a Florida estate litigation attorney right away. Contact Mark R. Manceri, P.A. today to schedule an initial consultation.
https://www.estateprobatelitigation.com/common-misconceptions-about-how-probate-works-in-florida/