Common Misconceptions about How Probate Works in Florida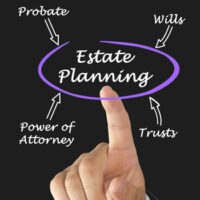 It's understandable that you may not know much about how the probate process works in Florida. Unless you've had someone close to you die or have been named as the Personal Representative in someone else's estate, there is very little chance you've dealt with this legal process before. However, it's still important that you learn how to protect yourself, your assets, and your loved ones from a difficult legal battle after your death.
Being prepared can help everyone and can avoid leaving your loved ones with a tangled mess to deal with. To start, reaching out to an experienced Florida estate planning attorney is key. It's better to have everything organized ahead of time, rather than a loved one needing to retain an estate litigation attorney because there are accusations that a will is fraudulent, there are multiple wills, etc.
Here's a look at some of the common myths and misconceptions about how the probate process works in Florida.
When You Create a Will, There is No Need for a Probate
Sadly, no. Creating a Will does not mean there is no need for probate. The existence of a Will does make the process easier as well as provides a clear roadmap of how you want your estate handled. The only way to avoid probate would be to establish a Trust and place your assets, title assets as joint tenants with a right of survivorship. They can also be held in accounts that allow a beneficiary designation, like a life insurance policy. However, there is still a chance probate would be required for your assets that don't meet these criteria.
The Deceased's Debts are Wiped Out Upon Death
Unfortunately, this is true either. Some debts will survive death and will need to be resolved during the probate process. This could impact your beneficiaries as the debts will take priority over any distributions to be made. It doesn't mean that the Personal Representative or your beneficiaries are personally liable, however.
Do not listen to creditors who try to push you in resolving a family member's debts without speaking with an attorney. If you are a cosigner with the deceased on a loan, then yes, you could be held personally liable. Either way, do not pay the debts yourself without legal advice.
Probate Will Take Years to be Finalized
While probate won't be resolved overnight, it usually does not take years. There is no hard and fast rule on the length of time involved. It will depend on the estate and other circumstances. For example, a simple estate with straightforward instructions and only one beneficiary won't take nearly as long as one involving multiple businesses, hard to value assets, and beneficiaries who are challenging the Will.
The Government Takes Your Assets Without a Will
Luckily, this also is not true. There are laws in place that dictate how someone's estate will be distributed if there is no Will, Trust, etc. When you die without a Will, it's known as dying intestate and the laws of intestacy will apply. The biggest risk here is that someone you wouldn't have necessarily chosen to receive something will, or vice versa.
Contact a Florida Estate Planning Attorney Today
If you have questions about probate or Florida estate planning, contact estate & trust litigation attorney Mark R. Manceri, P.A. today to schedule an initial consultation.
https://www.estateprobatelitigation.com/florida-now-allows-electronic-wills/