Florida Now Allows Electronic Wills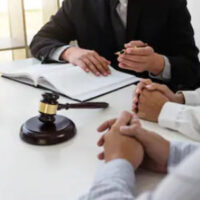 Florida recently passed the Electronic Documents Act (HB 409) that will take effect January 1, 2020. This law allows for electronic signatures, witnessing, and notarization of estate planning documents, including wills. Before the law goes into effective and questions arise, the Florida Department of State is working on specific procedures for the rollout and implementation of the new law next year. If you have questions on the new electronic Will Statute, it's imperative to speak with a estate & trust litigation attorney.
History of the Electronic Bills Act
Back in 2017, the Florida Senate unanimously voted to allow electronic Wills. However, former Governor Rick Scott decided to veto the bill due to its "failure to strike a proper balance between safety and convenience." In the last days of the 2019 legislative session, the Senate once again voted unanimously to allow electronic Wills, and now it is signed into law.
This is a major turn in state law because allowing electronic Wills represents one of the biggest changes in estate law that has been rooted in 19th century England rules. The reason for pushing the electronic wills through is to encourage people to create one, as more may do so if it's easier and more affordable. Only around half of the people eligible to make a Will in the State of Florida have on in place.
Procedures for the Electronic Will
It's understandable that there will be a lot of questions on the process and what makes an electronic Will valid. The text in the bill offers a good overview to start. One major component will be the requirement for a secure video line. One example would be Skype. It will not be necessary for the signer, notary, or witnesses to be in the same location. A witness is required to confirm they hear the testator acknowledge his or her signature.
Notaries will need mandatory training and follow a specific set of questions to ask the testator. These questions include things like are you of sound mind, are you under the influence of alcohol or drugs, has anyone influenced you to include information you didn't want to, etc.
Then, special qualified Custodians will be the ones authorized to store the video and the actual Will itself.
Protections for the Elderly and Vulnerable
Concerns that the elderly and vulnerable could be at risk have been raised as well as addressed. Certain things, like a Durable Power of Attorney, give an agent particular "super powers" and are not eligible to be signed electronically. The person initiating this must initial them in person. The law will also prohibit those identified as "vulnerable" from doing an electronic Will as well. These signatures must be witnessed in person to be valid.
Contact a Florida Estate Planning Attorney
While the law technically goes into effect January 1, 2020, you shouldn't expect this to suddenly become the preferred way to handling estate planning documents. Just because the law has passed, it doesn't mean that the technology will be ready or that there will be a selection of qualified custodians ready to start storing this information. If you need assistance with Florida estate planning documents or to open a probate administration, contact Mark R. Manceri, P.A. today to schedule an initial consultation.
https://www.estateprobatelitigation.com/what-happens-if-there-are-multiple-florida-wills-in-probate/