Questions to Ask When Hiring a Florida Estate Litigation Attorney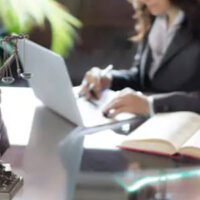 When a dispute erupts over a Trust or during a probate administration, it's often between family members. That makes the argument even more emotionally challenging. Most people don't want to argue or fight, especially with family members. However, watching the mishandling of a loved one's financial affairs is not the time to stay quiet. This is when you need to contact a skilled Pompano Beach estate and trust litigation attorney.
Estate litigation is a specialized area of the law, which is why you must come prepared for your initial meeting. At Mark R. Manceri, P.A., we focus on Florida Trust and Estate litigation. We meet with a lot of clients who all have questions they need answers to. To help you prepare for your initial meeting, here are some questions to consider asking.
Do You Primarily Handle Trust and Estate Litigation?
You want to know if the attorney you are meeting with is primarily a litigation attorney rather than an estate planning attorney. An attorney who handles drafting Wills as a small part of their practice is not who you necessarily want for a complicated legal dispute over a Will or Trust. You want an attorney who has experience in litigation and taking cases to trial.
There is a very significant difference between an attorney who focuses on estate planning versus one who focus on probate and Trust litigation. Most estate planning attorneys never spend much time in a courtroom and do not handle trials.
How Many Estate and Probate Cases Have You Taken to Trial?
It's not uncommon for trust and estate litigation matters to resolve before there is a trial. However, if your case is one of the few that doesn't, is your attorney capable of taking the case to trial? You want someone who has the courtroom experience and experience necessary to prepare a strong case. Prepping a case for trial can be a very lengthy process. Trial experience is key to a successful resolution for estate and trust litigation disputes.
You can also discuss whether cases like yours may be more likely to resolve out of court, or will it be more likely that it will settle at trial. There is no guarantee that it will resolve early on, but it's good to ask what your attorney's opinion is, so you know what to expect.
What Do You Charge for a Case Like Mine?
Understanding the fee structure for any attorney you plan to hire is important. You don't want to be surprised at the fee schedule later on in the case. Ask upfront what costs get billed, how communications are handled, do they take payments, etc. These are all critical questions. You may be concerned about how much a litigation attorney will cost, but the truth is it can save you money in the long run. If you let a dispute continue without any resolution, more assets will be depleted from the estate, and the potential heirs could all wind up with nothing.
Contact a Florida Estate and Trust Litigation Attorney Today
If you need assistance with resolving a dispute related to a Trust or probate, don't attempt to resolve it on your own. Contact Mark R. Manceri, P.A. today to schedule an initial consultation.
https://www.estateprobatelitigation.com/5-common-causes-of-action-in-estate-litigation-in-florida/