5 Common Causes of Action in Estate Litigation in Florida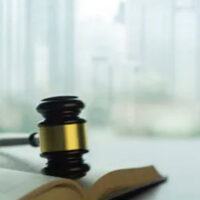 No one wants to think about their family fighting and arguing over their Estate after they die. However, even the best estate plans can't guarantee that disputes and problems won't develop during the estate administration process. When money is at stake, people can become unpredictable. These disputes can divide entire families now and for generations to come. As families let the conflicts continue on through probate, it can end up wiping out the whole estate to where there's nothing left to argue over.
When disputes occur over a Trust or a Will, you must contact a skilled Pompano Beach estate and trust litigation attorney. At Mark R. Manceri, P.A., we represent a wide variety of clients, including trustees, personal representatives and beneficiaries. Here's a look at the five most common disputes that lead people to retain an estate litigation attorney in Florida.
Undue Influence
Undue influence refers to someone exerting control over the testator. That could mean they were coerced or felt compelled to include someone as a beneficiary in their Estate. Sometimes, it may be a relative, friend, or even a health care worker they've known for a short time. If a testator had their estate plan drafted years ago, and suddenly this person comes into their life, and the entire estate now passes to this person, there can be a strong case for undue influence.
Lack of Capacity
When drafting a Will or setting up a Trust, the testator must have the mental capacity to do so. When someone is under the influence of alcohol or narcotics, they don't usually have the capacity to enter into contracts or draft estate documents. Lack of capacity with estate documents mostly involve medical concerns, like Alzheimer's or dementia.
Elective Share
Like some other states, Florida allows for what's known an elective share. This means that even if the testator attempted to write out a spouse, they may be entitled to a share of the estate anyway. There can be strict deadlines relating to asserting your right to an elective share. That is why it's important to contact a Pompano Beach estate and trust litigation attorney right away.
Forged Documents
Sometimes a family member will suspect that a Will has been forged. This could be because they know another Will exists or there were no witnesses when it was signed. There are other reasons a family member might allege estate documents were forged as well. A possible forged Will can raise a legal challenge that needs to be properly investigated, and therefore will cause a delay in wrapping up the probate administration.
Breach of Fiduciary Duty
Family members might allege breach of fiduciary duty by either a Trustee or a Will's Personal Representative. Trustees and Personal Representatives have the duty to always act in the best interests of the Estate and/or Trust. Violating those duties can result in litigation to have the individual removed.
Contact a Florida Estate and Trust Litigation Attorney
If you need assistance with a probate or Trust-related dispute, contact Mark R. Manceri, P.A. today to schedule an initial consultation. There are legal deadlines that you must adhere to with probate administration, which is why you should contact us right away when there is a suspected problem that needs resolution.
https://www.estateprobatelitigation.com/florida-probate-disputes-and-intangible-assets/