Most Common Types of Florida Trust Disputes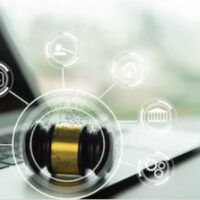 Even the most comprehensive estate plan is not immune to disputes, including Trusts. Most people probably think estate litigation matters are limited to Will contests, but Trust disputes are not uncommon. If you don't work to resolve these issues swiftly, they can cost significant time and money. If you are engaged in a Florida Trust dispute, you need to speak with an experienced Pompano Beach estate and trust litigation attorney right away.
At Mark R. Manceri, P.A., we have decades of experience resolving probate and estate litigation conflicts, including those involving trusts. The following examples are the types of disputes that we see most often.
Validity of Trust Disputes
Disputes involving the validity of the Trust itself make up a large portion of disputes. They generally fall into one or more of these three categories:
Lack of Capacity—Someone who wants to create a Trust must be of sound mind when the Trust is created. They need to understand what a Trust is and does, and what the legal effects will be. Disputes over lack of capacity can involve mental illnesses like dementia or Alzheimer's.
Lack of Formalities—If certain formalities weren't observed during the Trust's creation, Florida law will hold the testamentary aspects of the Trust invalid. Examples of formalities include having two (2) Witnesses present for the Trust signing.
Undue Influence—Someone may challenge a Trust due to undue influence. In this situation, the person challenging the Trust is alleging that someone inappropriately and unfairly coerced the Trust's creator to set it up in such a way that other people will be disadvantaged. Of the three types of Trust disputes, this is the most subjective one, which means it can also be the hardest to prove in some instances.
Disputes are more common involving Trusts that have been modified. Someone could argue that the new change didn't comply with Florida law or that the person lacked mental capacity when the changes were instituted.
Breach of Fiduciary Duty
Breach of fiduciary duty involves the Trustee and some type of action or inaction. Trustees have a legal obligation to administer the trust according to the terms and always act with the beneficiaries' best interests in mind. Common examples of breach of fiduciary duty include mismanaging the Trust's assets, failing to honor the terms of the Trust, or engaging in waste.
A dispute involving a breach of fiduciary duty is often very complicated. Sometimes the person alleging the breach has an ulterior motive. They may want to get the ztrustee removed for personal gain. By having the Trustee removed, they could have someone else appointed who would be more generous to select beneficiaries.
Distribution of Property Disputes
Ultimately, most disputes are about the Estate's property and how it's distributed. This type of conflict involves someone who believes they would inherit an asset and suddenly find out they aren't. Or, a beneficiary may believe the Trust's property is not being distributed fairly.
Contact a Florida Estate Litigation Attorney
If you are a trustee or beneficiary who has a dispute regarding the Trust and its administration, it's essential to speak with our skilled Pompano Beach Trust litigation attorneys. Contact Mark R. Manceri, P.A. today to schedule an initial consultation.
https://www.estateprobatelitigation.com/frequently-asked-questions-on-pompano-beach-estate-litigation/