Frequently Asked Questions on Pompano Beach Estate Litigation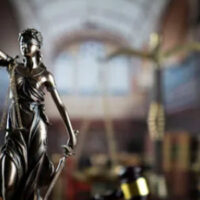 We meet with a lot of prospective clients who understandably have a lot of questions. To help you prepare for your meeting with our Pompano Beach estate and trust litigation attorneys, we've compiled a list of some of the most frequently asked questions we receive. At Mark R. Manceri, P.A., our primary focus is on probate and trust litigation. If there is a dispute during probate, let us help. Probate disputes can be costly and take years of resolve if you don't retain an attorney specializing in probate litigation. Don't let a dispute continue to drag on, potentially depleting the estate's assets.
What is a Florida Will Contest?
Will contests are one of the most common legal disputes in a probate administration. In cases where heirs or beneficiaries are wrongfully stripped of their rightful inheritance, you can contest the Will. To challenge a will, one has to be an interested party in the administration of the Estate.
What Happens if Someone Dies Without a Will in Florida?
When someone passes away with no Will or Trust, the process is known as intestate succession. There are statutory laws that will determine how the estate will be distributed upon your death. Certain beneficiaries will receive priority, including a surviving spouse and children. Establishing an estate plan is crucial if you want control over how your estate is handled after your death.
What is Undue Influence, and How Do I Address It?
Undue influence is when someone else forces or coerces the testator into making changes to their estate plan. Usually, undue influence results in the decedent transferring assets, changing beneficiaries, giving authority to someone they typically would never have, or they start acting impulsively. Undue influence is not easy to prove, but it is possible in some cases.
If you suspect undue influence, you should contact our Pompano Beach estate litigation lawyers right away. The burden of proof lies on you, so you need a skilled attorney who can build a strong case.
Who Can Contest a Will?
Only someone with standing has the right to contest a Will. Someone with standing is a person who has a vested financial interest in the outcome. For example, people who have standing to challenge a Will include:
A spouse or child who was suddenly cut out of the Will;
Someone who was treated more fairly in an earlier version of the Will;
The Decedent gave powers to someone unexpected with whom they have a new relationship, such as an in-home health care worker.
A child who believes the local charity should not inherit all their parents' belongings and assets.
What is Trust Litigation?
Trust litigation can occur. Disputes are not limited to probate matters. While there is no probate with a Trust, it doesn't mean there aren't problems. Sometimes, a beneficiary may challenge a Trust due to allegations of undue influence, duress, mistake, or fraud. Also, trustees and beneficiaries may disagree on how the Trust should be handled.
Do You Need a Probate or Trust Litigation Attorney?
While you're under no obligation to retain counsel, we highly recommend it. Letting disputes go on without any resolution can cost the estate a lot of money and put added strain on existing family relationships. To learn how we can help, contact Mark R. Manceri, P.A. today to schedule an initial consultation.
https://www.estateprobatelitigation.com/executor-misconduct-what-an-executor-can-and-cannot-do-in-a-florida-probate/