Executor Misconduct: What an Executor Can and Cannot Do in a Florida Probate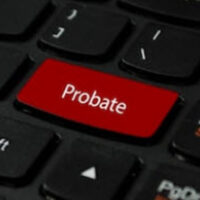 When someone is appointed as Personal Representative of an estate, they have a lot of responsibility. That is why you need to make sure the person you name as Personal Representative of your own Will is someone you completely trust. Executors have a list of things they are authorized to do. If they stray from those duties, or act in a way that hurts the estate, it means they have breached their fiduciary duty. Your beneficiaries could be left dealing with a situation where a Personal Representative may need to be removed. If there are concerns about whether the Personal Representative is acting in the best interest of the estate, you need to speak with an experienced Pompano Beach estate & trust litigation attorney.
Executors are prohibited from acting in a manner that does not benefit the estate, heirs, and beneficiaries. If necessary, heirs may need to initiate litigation to suspend, remove, or replace the person as executor. At Mark R. Manceri, P.A., we have decades of experience helping clients resolve various probate and trust disputes, including executor misconduct. To understand what could lead to an executor being removed, here's a look at some common examples of misconduct.
Not Paying Creditors, Expenses, or Taxes
Executors must resolve all the Decedent's financial affairs before probate can close and assets distributed. Failure to pay all creditors, taxes owed, and any other expenses on time is a breach of the executor's fiduciary duty. Sometimes the mistake is unintentional. However, not understanding their duties is not an excuse for committing financial misconduct.
Misappropriating or Stealing Funds from the Estate
A Personal Representative who steals funds or other assets from the estate has clearly breached their duty. Making unauthorized property transfers is one example of misappropriating assets. They might also gift things or money to others. Some Personal Representatives may take a much higher fee than they deserve or pay personal expenses from the estate account. If you suspect misappropriation of funds, it's imperative you contact an experienced Pompano Beach probate and trust litigation attorney right away.
Withholding Part of Someone's Inheritance
While less common than other types of misconduct by a Personal Representative, someone may withhold a beneficiary's share of the inheritance as a way to get back at them. Perhaps, there is animosity between the individuals. However, executors are legally obligated to comply with all court orders and adhere to the Decedent's final wishes. Personal Representatives cannot override beneficiaries and decide to carry out the distribution process in their own way.
Contact a Pompano Beach Probate and Trust Litigation Lawyer Today
A Personal Representative's misconduct is somewhat more common when the person is also a beneficiary of the estate. They might be upset that someone else is getting a more significant share, or bad blood between family members allows their judgment to become clouded. No matter their possible excuse or justification, a breach of fiduciary duty opens the door for heirs and beneficiaries to seek legal assistance to have the Personal Representative's misconduct addressed.
If you have an interest in a probate administration where the Personal Representative may be breaching their duties, then it's essential to speak with our legal team as soon as possible. Contact Mark R. Manceri, P.A. today to schedule an initial consultation. Let us help resolve any potential issues of misconduct by the Personal Representative before the problems escalate.
https://www.estateprobatelitigation.com/removing-a-personal-representative-from-a-pompano-beach-probate/