Important Assets to Include in Your Pompano Beach Estate Plan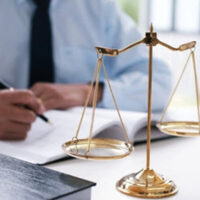 Creating a comprehensive Florida estate plan is crucial as it can help reduce potential disputes. If you don't include your important assets, family members can be left arguing over what they believe your wishes were. When estate planning disputes arise, you need a Pompano Beach estate and trust litigation attorney.
At Mark R. Manceri, P.A., we specialize in estate litigation. An estate planning attorney will help you set up your estate plan, while our firm will help resolve legal disputes and problems that develop during probate or trust administration. Conflicts that continue with no resolution can cost the estate time and money. While a comprehensive estate plan isn't guaranteed to stop all disputes, it can certainly minimize them.
Here are some of the most important assets you should be addressing with your estate planning attorney, so your family isn't left arguing over how to handle your assets.
Real Estate
Real estate is usually added to a Will, but real estate transfers are complicated. The process can be even more challenging if you have properties outside of Florida. Work with an estate planning attorney who makes sure your properties are correctly titled and easily transferable. This can also minimize complications and liability issues that could develop during probate.
Bank Accounts and Investments
Make sure you include all your bank accounts and any cash you have. Money could be used to fund your Trust or given directly to a designated beneficiary. Contact your banks and verify how your bank accounts are named and their options for transferring them upon your death. There are payable on death (POD) and transfer on death (TOD) designations that will allow your accounts to transfer to a beneficiary without needing to go through probate. You should do the same with your investments and make sure there are TOD designations in the event something happens to you.
Retirement Accounts and Insurance Policies
Check on TOD designations for your retirement accounts and make sure all your insurance policies are up to date with the properly named beneficiaries. Some people set up their estate plan, but never go back and update it. What if you go divorced five years ago, but your ex-spouse is still the named beneficiary on your life insurance policy?
Business Interests
Do you own a business, or do you have a financial interest in someone else's business? If you have a family-owned business, you may need to look into business succession planning. You need to speak with your attorney to find out what the best course of action is.
Personal Property
Don't forget about all your personal property. You may have artwork, jewelry, furniture, and other equipment that you want to go to certain people. Do you own a vehicle? Make sure to address who you want to have your car, motorcycle, recreation vehicle, boat, etc. Your attorney will discuss whether it's best to list your personal property in a Will or a Trust is the better option.
Contact a Florida Estate Litigation Attorney
If you have questions about Florida estate and trust litigation or you have a dispute related to a Will or trust, please contact Mark R. Manceri, P.A., today to schedule an initial consultation.
https://www.estateprobatelitigation.com/frequently-asked-questions-on-pompano-beach-estate-litigation/