Florida Estate Planning Mistakes That Can Lead to Disputes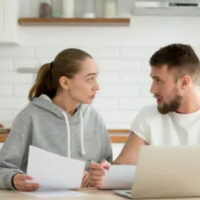 No one wants their heirs to end up fighting amongst themselves after they pass away. However, a lot of families end up in arguments over from whether a Will is valid to who the Personal Representative should be. While you cannot anticipate every argument that will transpire due to your estate plan, there are steps you can take to minimize them.
This is not to say that there aren't valid issues that should be addressed during probate. For example, there may be a legitimate problem with a provision of a Will or concerns with a Personal Representative who is not doing their job after a loved one passes away. In these situations, you need the assistance of an experienced Pompano Beach Estate and Trust litigation attorney.
Failing to Update Your Estate Plan
Did you create your estate plan 40 years ago and forget about it? You need to regularly update your estate plan to make sure the provisions in it are still applicable. What if your named Personal Representative is deceased or someone you don't speak to any longer? Maybe you created your estate plan when you were first married and you've since been divorced and remarried again. What if you have a stepchild you absolutely love and want to ensure they are provided for if you pass away?
Choosing the Wrong Personal Representative
A source of many fights within families when someone passes away involves the appointment of the Personal Representative. You may have had your reasons for appointing who you did, but will it still make sense 20 years from now? What about 40 years from now? Maybe your sister was responsible when she was younger, but she recently filed for bankruptcy.
Contact a Florida Estate and Trust Litigation Attorney
Are you dealing with a family dispute over some aspect of a loved one's estate? If so, it's important to reach out to a Pompano Beach Estate and Trust litigation attorney right away. Contact Mark R. Manceri, P.A. today to schedule an initial consultation.
https://www.estateprobatelitigation.com/the-importance-of-creating-a-comprehensive-florida-estate-plan/