The Importance of Creating a Comprehensive Florida Estate Plan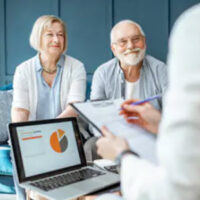 Estate planning is often one of the most misunderstood areas of the law. People think about creating a Will or Trust, but fail to plan for possible incapacitation. The best estate plan should not only be concerned with distributing assets upon death, but it should help you prepare for your future physical and mental condition.
Estate planning related disputes are common in probate matters. It's not unheard of for families to wind up arguing over health care decisions or what is best for a loved one who is injured or becomes ill and can no longer take care of themselves. When disputes arise, it's imperative to contact a Pompano Beach Estate and Trust litigation attorney.
Make Your Medical Wishes Known
The current pandemic affecting nearly every corner of the globe is an unfortunate reminder of why a comprehensive estate plan is so important. Incapacitation can be sudden and unexpected. You don't want your family members fighting over what they think your wishes are in regard to resuscitation, pain management, and organ donation.
Given that family members are not necessarily being allowed in hospitals, you need your wishes outlined in what's known as advance directives. You also need to let your trusted family members know where to find your estate planning documents. Time is of the essence, and the medical providers need to know this information right away in some cases.
If you have advance directives already in place, have you reviewed them lately? Has anything changed? Maybe you were against organ donation previously, but now you've changed your mind. Maybe you wanted all life-saving measures taken, but now you prefer to elect for a DNR (do not resuscitate.)
Make Sure Your Loved Ones are Taken Care
If you were to suddenly pass away, would your family have immediate access to funds to be able to survive and pay bills? With the current state of the U.S. economy, a long drawn out probate may cause problems. This is another opportunity for family members to find reasons to argue, which can prolong the probate process.
Contact a Florida Estate and Trust Litigation Attorney
Disputes related to probate and estate planning topics are common. They are uncomfortable, and heated emotions can make family members say something they end up regretting later on. When these types of disputes happen, it's best to retain a Pompano Beach Estate and Trust litigation attorney for assistance. Contact Mark R. Manceri, P.A. today to learn how we can help.
https://www.estateprobatelitigation.com/handling-disputes-with-health-care-surrogates-in-florida/