Family Disputes Over a Florida Power of Attorney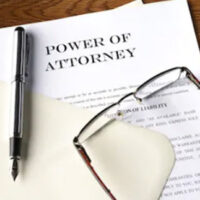 Deciding to create a Power of Attorney (POA) is a big step. The person you appoint should be someone you trust who can handle all the responsibility that comes with the position. This is not a decision to take lightly. With larger families, choosing a Power of Attorney can sometimes lead to arguments. Some of these arguments can escalate and turn into bitter legal disputes. If there is a dispute related to a Florida power of attorney, you may need the assistance of a Pompano Beach power of attorney disputes lawyer.
It's not uncommon for disputes to arise over who was named as POA. Some adult children don't want to be tasked with making medical or financial decisions for their parents unless absolutely necessary. Even though being a POA is not what many people want, being passed over in favor of a sibling can sting.
Naming Joint POA Can Create Problems
Some parents assume that they can circumvent this problem by naming two people. There are two different types of POAs—one for medical and one for financial. By naming siblings, it potentially fixes the issue, right? Unfortunately, people don't realize that both POAs must work cohesively. That means they need to function as a team. It's impossible to obtain the parent's necessary medical services if the other person refuses to release funds to cover it.
One way around this problem could be to name consecutive agents. If you have your primary person for a power of attorney and they cannot fulfill their duties or are unwilling to, then the next person in line would step up. While it won't eliminate the hurt feelings over who was chosen first, it does provide an alternative way to involve more family members and have a trusted person making your financial and/or medical decisions as necessary.
Possible Disputes with a POA
Even when you set up a POA and there is little discussion, there's always a chance that problems will arise down the line. Some issues can develop within a family once the POA is decided. Some of the most common disputes include:
Sibling Rivalry: Can lead to them fighting over everything. That is especially common when one sibling doesn't trust the other's judgment as to the POA, leading them to question every decision the POA makes.
Questioning the POA Document: Some family members, especially those who are disgruntled, may claim the POA is not valid, to begin with.
Financial Fights: Money is always a cause for disputes. Families may fight over the inheritance, so they don't want the POA using funds for long-term care as it will take away some of the estate.
Refusing to Follow Your Wishes: The POA has a legal duty to act in your best interests, even when they disagree with your choices. For example, you have a Do Not Resuscitate Order (DNR), and the POA overrides that. They could be sued if they ignore your final wishes.
Contact a Pompano Beach Estate Litigation Attorney
If a dispute involving a power of attorney cannot resolve on its own, you may need to litigate it. When litigation becomes inevitable, you need an experienced Pompano Beach estate litigation attorney. Contact Mark R. Manceri, P.A. today to schedule an initial consultation.
https://www.estateprobatelitigation.com/what-to-know-about-powers-of-attorney-in-florida/