What to Know about Powers of Attorney in Florida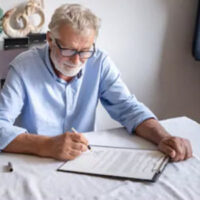 A power of attorney is an important legal document that grants someone the authority to perform specific tasks or a broad range of tasks on behalf of another person. The person who drafts the power of attorney is known as the principal while the person acting on the principal's behalf is known as the agent.
An agent's powers can be limited or broad, depending on the circumstances. Not surprisingly, powers of attorney are often hotly contested, and disputes can arise. If a dispute erupts involving a Florida power of attorney, you need to contact a Pompano Beach power of attorney disputes lawyer. 
Common Uses for a Florida Power of Attorney
You can use a power of attorney for a wide variety of tasks and decisions that need to be made. It all depends on what your individual needs are. No two people will have or necessarily need the exact same type of power of attorney. Someone might need a power of attorney drafted just to handle selling a car or another single piece of property, while another person might need a power of attorney in order to have an agent handle their banking transactions.
Limited vs General Power of Attorney
A limited power of attorney is just that, it's limited. This is the power of attorney you need if you just want an agent to handle one or two specific tasks. When you need to give an agent very broad powers, you'll want a general power of attorney. However, a power of attorney can terminate when you become incapacitated. To have your power of attorney remain valid in a situation like this, then you need a durable power of attorney.
Durable powers of attorney remain active and valid even if you slip into a coma. There may be situations when even a durable power of attorney will not be valid. Your attorney will help explain those types of situations and what you need to know. In general, a durable power of attorney must have special language that ensures the power granted will extend, or survive, once you become incapacitated.
Who Can be an Agent?
Not everyone can be an agent for a power of attorney. Only someone who is at least 18 years of age and is competent can serve as an agent. It's important to choose someone who is trustworthy and reliable. You wouldn't want to grant your compulsive-gambler brother full access to your bank accounts, would you? That's why you need to carefully think about who you want to be your agent.
Out of State Power of Attorney Documents
A power of attorney is done in accordance to that particular state's laws. If it was executed in New York but the person moved to Florida, it can be used while in the state, but it must follow Florida's Power of Attorney Act and any other applicable state laws.
Contact a Pompano Beach Power of Attorney Dispute Lawyer
Need assistance with resolving a power of attorney dispute? Contact Mark R. Manceri, P.A. today to schedule an initial consultation and learn more about powers of attorney.
https://www.estateprobatelitigation.com/overview-of-power-of-attorney-disputes-in-florida/