Be Sure Your Charitable Gifts Don't Cause Problems with Your Florida Estate Plan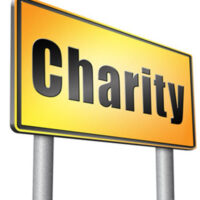 When you are considering giving to a charity, you should consider the legal ramifications of your donation and ensure that the charities you are choosing are not scams or involved in any illegal activities.
Giving to charities has become a more popular aspect of estate planning. In some cases it is through charitable gifts left in their will or trust. The idea behind this is also a way to reduce estate taxes that would need to be paid upon death. In the event there is a dispute at some point, there will be a need to hire a Pompano Beach estate and trust litigation attorney.
Types of Charitable Gifts to Watch Out For
There are some types of organizations or interests that could cause problems in a charitable gift setting. Some of these to watch out for include:
Charities That Have Involvement in Gambling: Some charities have involvement or work in conjunction with gambling. Although perhaps not illegal, it could cause some legal issues, especially if the event has no financial backing for their prizes.
Invalid Raffles and Lottery: In general, a raffle or lottery requires someone to have a local license. If the event is technically invalid, legal issues can arise. One of the potential issues is that it could make them invalid for charitable donations, or they could be in violation of local laws. Donations could be lost, with donors unable to access a receipt since it was declared invalid.
Scams: Unfortunately, some charitable organizations are set up with less than honest intentions. If a "charity" is set up with no plans of giving out items or prizes, those involved parties could be facing criminal charges. Depending on the severity of the scam, it could even be a felony.
Questionable Fundraising: When you donate to fundraising events, it can get tricky if you are involved with some people who are also involved in running scams. It can be either a single person, a company, or an agency. When you give a donation to someone doing fundraising, it can help them run the event for a long period of time, meaning your donation could be funding scams for a while.
Auctions: Auctions are not the same as a raffle or lottery because they do not rely on gambling or have the requirement to get a license. Charitable gifts involving auctions can be challenging since the person is buying something. However, offering items at a reduced price, giving them away, donating the proceeds, etc. may be ok. It's something that needs to be verified with local laws.
Bingo: Bingo can be considered a form of gambling, although it's often legal. However, you need to check the laws to verify that the location where it is taking place doesn't conflict with the local laws. It could be necessary to obtain a permit to gamble if children are present, or if a city ordinance states it's mandatory. Whoever is running the event could be facing legal troubles depending on the circumstances.
Contact a Florida Estate and Trust Litigation Attorney
If you are dealing with issues related to charitable donations listed in a will or trust, you need to speak with a knowledgeable Pompano Beach estate and trust litigation attorney right away. Contact Mark R. Manceri, P.A. today to schedule an initial consultation.
https://www.estateprobatelitigation.com/what-to-know-about-terminating-a-florida-irrevocable-trust/