What to Know about Terminating a Florida Irrevocable Trust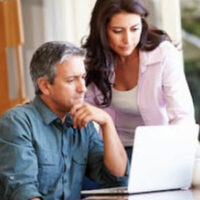 When someone sets up a Trust, the primary benefit is to serve the needs of its beneficiaries. And, the Trustee appointed has a fiduciary duty to represent the interests of those beneficiaries. If the time comes where a Trust is no longer meeting those needs or the Trust's purpose has been achieved, then it can be necessary to terminate the Trust. If you need to proceed with terminating a Trust, it's not something you should attempt on your own. You need the assistance of a skilled Pompano Beach estate and trust litigation attorney. 
How to Terminate an Irrevocable Trust
There are several potential ways an irrevocable Trust can be terminated in Florida. The first is a non-judicial termination, but it only applies to a Trust created after January 1, 2001. After the maker of the Trust dies, an irrevocable Trust can be terminated either in part or in whole once there is a unanimous agreement between qualified beneficiaries and the Trustee. The law defines qualified beneficiaries as those who are current ones, first-line remainder beneficiaries, and intermediate beneficiaries, whether or not they are contingent or vested.
Another option is a judicial termination of an irrevocable Trust. The first step is for the Trustee or qualified beneficiary to file a complaint. The Court may opt to terminate the Trust, in part or in whole part, under certain circumstances. These circumstances can include:
A material purpose of the Trust no longer exists.
There are circumstances that were not anticipated by the Settlor and complying with the Trust's terms would impair the accomplishment or defeat of a material purpose of the Trust.
The Trust's purposes have been fulfilled or they are now impossible, illegal, impractical to fulfill, or wasteful.
There may be several other applicable grounds for terminating a Trust depending on circumstances. These are:
Merger of interests, which is when equitable and legal interests have now merged. One example is a Trust with only one asset, which is a single-family home. The Trustee is now the only beneficiary. In the event the Trustee transfers the house to him- or herself, then the equitable and legal title have merged so the Trust will terminate.
Trusts that are small, under $50,000. If the assets in the Trust are so small, it may become no longer financially feasible to administer. If the Trust's value is insufficient to justify administration costs, the Court may terminate it.
If the Trust is created under undue influence, duress, mistake, or fraud, it can also be terminated.
Other Options Outside of Termination
If you don't want to terminate the irrevocable Trust, there may be several other options. One of these is to modify the Trust. Another option is decanting the Trust, which is basically taking assets in an earlier Trust and putting them into a new one. There are strict requirements for "decanting a trust." There is a final option that involves removing the Trustee. This may be because it's not producing income for the beneficiaries or it's failing due to waste.
Contact a Florida Trust and Estate Litigation Attorney Today
If there are disputes over aspects of a Trust or you need to look into options for terminating an irrevocable Trust, contact Mark R. Manceri, P.A. today to schedule an initial consultation.
https://www.estateprobatelitigation.com/protecting-yourself-from-liability-as-a-trustee-in-florida/