7 Ways a Fiduciary Breaches Their Duty in Florida Estate Cases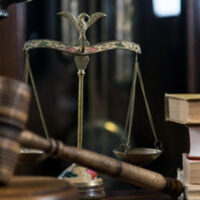 When you name someone as the executor in your Will or as the Trustee of your Trust, they have a duty to act in your beneficiaries' best interests at all times. They cannot put their own needs ahead of those of the beneficiaries. This is known as a fiduciary duty. When someone breaches their fiduciary duty, family members may need to retain a skilled Pompano Beach estate and trust litigation attorney for assistance.
Here is a look at seven common ways a fiduciary can breach his or her duty as it relates to a Florida estate.
Stealing from The Estate
Stealing from the Estate is probably the most obvious breach of fiduciary duty. If the Executor of your will takes something that doesn't belong to them, it's stealing. The theft could involve assets, money, or a mixture of both. Imagine the executor is supposed to be gathering your assets for distribution and opts to keep a few things for him- or herself despite the fact that they are supposed to go to someone else.
Embezzling from the Estate
The fiduciary is someone you appoint as the Trustee of your Trust. What happens if it turns out that this individual is skimming off the top and keeping some of the funds for themselves? This is when a beneficiary will have to apply to have the Trustee removed.
Conflict of Interest
A conflict of interest can erupt when the fiduciary doesn't put the beneficiaries' needs first. It doesn't have to be the fiduciary who benefits to prove there is a conflict of interest. If anyone else benefits from the fiduciary's actions ahead of the beneficiaries, it's considered a conflict of interest. 
Self-Dealing
The term self-dealing refers to a fiduciary taking some type of action that will benefit themselves in one way or another. This issue often involves using an estate's assets or investing in some of their own for personal gain.
Negligent Mishandling
Not all breaches of fiduciary duty are intentional. Sometimes the breach involves mismanagement of an estate. Maybe they are overwhelmed and do not reach out to a professional who can help. Instead, they tough it out on their own causing mistakes to be made. This is still a breach of their fiduciary duty and can have consequences for the Executor or Trustee.
Not Paying Creditors on Time
If the Executor fails to pay creditors in a timely fashion, it can lead to problems for the estate and result in fees and penalties. This would also be a breach of their duty. By spending extra on unnecessary late charges, fines, etc., it means there is less in the estate to be distributed to the beneficiaries.
Not Distributing Assets Per the Estate Plan
When the Executor does not distribute assets per the estate's instructions, it can also lead to a number of disputes. The executor has a duty to follow your wishes and distribute your assets to those named in your Will.
Contact a Pompano Beach Estate and Trust Litigation Attorney
If you suspect a fiduciary is not living up to their duties and administering an Estate as required, you need to speak with a skilled Pompano Beach estate and trust litigation attorney right away. Contact Mark R. Manceri, P.A. today to schedule an initial consultation.
https://www.estateprobatelitigation.com/what-to-do-if-you-suspect-a-florida-will-was-forged/