Why Would An Estate Be Turned Over to The State Of Florida?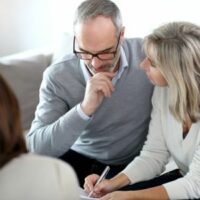 According to some surveys, approximately two-thirds of U.S. adults do not have a will. Dying with no will is not necessarily a problem. Florida has intestacy laws to provide for such situations. The general rule is that an intestate estate–i.e., any probate property not disposed of by will–is first divided among the spouse and descendant (children, grandchildren, et al.) of the deceased. If there are no surviving spouse or descendants, then the estate goes to the surviving parents of the deceased, if any, otherwise to their siblings.
While this covers most intestacy situations, what if a person dies and leaves no will and no surviving parents, siblings, spouse, or descendants of any kind? At that point, the law divides the estate equally among the next-of-kin on the paternal and maternal sides. Basically, you have to go looking for surviving aunts, uncles, or cousins.
And if you still cannot find a surviving heir, then the estate, or any undistributed portion thereof, will "escheat to the State." Escheat is a legal term for property that has been abandoned and turned over to the government for safekeeping until the rightful owner appears and presents a claim.
Florida's Escheat and Unclaimed Property Laws
Under Florida law, if a person dies and leaves an estate "without being survived by any person entitled to a part of it, that part shall escheat to the state." More precisely, the estate's assets are turned over to Florida's Chief Financial Officer and placed in the State School Fund.
At this point, a 10-year clock for any potential legal heirs to claim the estate. The claimant may petition the probate court to reopen the administration of the estate. But if no claimant appears before the 10-year deadline, the state's right to keep the escheated estate assets "shall become absolute."
It is also worth pointing out that some property that belongs to a deceased individual may be turned over to the state by the custodian of that asset. For example, let's say someone has a checking account and passes away. If there is no activity on that account for 5 years and no estate ever claimed the account, Florida law directs the bank to turn that money over to the state's Division of Financial Services as unclaimed property.
Speak with a Florida Estate Attorney Today
When faced with administering an intestate estate with no immediately apparent heirs, an administrator may employ professional help to locate any surviving relatives of the deceased. Conversely, there are so-called heir hunters who offer to track down estates on behalf of potential claimants for a fee. Florida law does regulate the work of such persons, but their presence can still lead to complications for the estate. That is why if you are involved with an intestate estate, it is always best to seek legal advice from a qualified Pompano Beach estate and trust litigation attorney.
Contact the offices of Mark R. Manceri, P.A., today to schedule a consultation.
Source:
leg.state.fl.us/Statutes/index.cfm?App_mode=Display_Statute&URL=0700-0799/0732/Sections/0732.107.html