When Is Estate Litigation Necessary?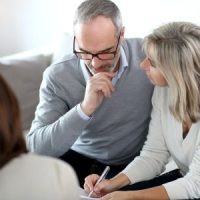 If you find your name listed on a probate court notice, chances are, you are about to be involved in estate litigation. You may or may not have any say in the matter. For instance, you may need to initiate probate litigation in the event that a loved one is unduly influenced or you believe that their will may be invalid. On the other hand, you may have to go to court to defend yourself against allegations that you breached your fiduciary duty as the executor of an estate, or that you tortiously interfered with someone else's expected inheritance. In any of these situations, you will have to go to Florida probate court and involve yourself in estate litigation in order to fight for the outcome that you want. The best thing that you can do is not to avoid this action or notice, even if it is stressful or anxiety-inducing to contemplate. Instead, reach out to an experienced Florida probate litigation attorney as soon as possible in the process so that they can begin working for you immediately and helping you to navigate the probate court litigation process as painlessly and quickly as possible.
Reasons You May Need to Become Involved in Estate Litigation
To challenge the validity of a will or allege fraud. There are a number of ways that a will may be invalid. One of the biggest ways is when the testator is unduly influenced through coercion, manipulation, fraud, or abuse, into changing or altering their will before they die. A will can also be invalid if it is a forgery or is fraudulent, and if it does not meet the necessary state statutory requirements for a valid will, such as being signed, dated, and having the appropriate number of competent witnesses. If the will is not valid, it cannot be enforced in court, and the estate will instead be distributed in accordance with Florida's intestate succession statutes.
To defend against undue influence charges or fraud charges. If an interested party has challenged the will based on undue influence, and has accused you of unduly influencing the testator, it will be important to defend yourself. This can be an uphill battle, as once a claim of undue influence is made, assuming the prima facie case is met, the burden of proof shifts to you to show that you did not unduly influence the testator. For this reason, it will be critical to have an experienced Florida estate litigation attorney on your side.
To bring a claim based on tortious interference with an expected inheritance or to defend against one. If you have reason to believe that someone has intentionally interfered with the inheritance that your loved one intended to leave for you, and you have suffered damages as a result, you can bring a claim for tortious interference with an expected inheritance, which allows you to hold the guilty party accountable in court, as well as to recover damages you suffered as a result of the interference with your inheritance.
To accuse a Personal Representative of breaching their fiduciary duty or to defend against such a claim. Personal Representatives have a fiduciary duty, which means they must put the interests of the estate before their own or they can be held accountable in court.
To collect or recover a past debt from the testator's estate.
Litigation relating to a wrongful death suit. Wrongful death suits must actually be litigated in probate court during the probate process. This can significantly delay the probate process unless you have the help of a qualified attorney on your side.
Contact Mark R. Manceri, P.A. Today
If you are in need of a Pompano Beach estate & trust litigation attorney for any matter in probate court, Mark R. Manceri, P.A. is ready to help. Contact him today to schedule a consultation.