What We Can Learn From Habal V. Habal About Challenging A Revocable Trust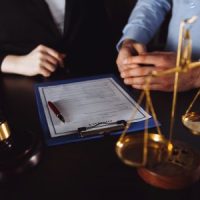 If you have a revocable trust or have considered getting one, the primary motivation was likely the flexibility that a revocable trust grants you. Unlike other kinds of trusts, a revocable trust allows you to retain the power to change or modify the trust and its beneficiaries freely throughout your lifetime. In fact, this right is so absolute that even if you are found to lack capacity, you still have the right to make illogical or inconsistent changes to your revocable trust. For some beneficiaries this can be incredibly frustrating, such as in the case of Habal v. Habal, which we will explore more below.
Habal v. Habal
In the case of Habal v. Habal, which was heard by Florida's Fourth District Court of Appeal, an elderly man created a revocable trust after his wife of 40 years passed away. When he initially created the trust, he named his son as a beneficiary. However, the elderly man later remarried and removed his son as a beneficiary. The son provided significant medical documentation showing that his father lacked capacity to make such a change, and further alleged that his new wife had committed tortious interference with his inheritance. This is interesting, because in the case of a will that was changed without capacity, these arguments very well may have been effective. However, because of the arguable extreme autonomy that a revocable trust gives an individual to make changes, neither of these arguments carried any weight with the court. The 4th District Court of Appeals cited Florida Statute 736.0207 which protects an individual's right to change a revocable trust at any time for any reason, and protects their changes against challenges such as the ones brought by the son while the settlor is still alive. For this reason, the son's arguments were unsuccessful, and he was unable to challenge his father's revocable trust or the changes that were made to it subsequent to his second marriage. Habal v. Habal,303 So.3d 960 (Fla. 4th DCA 2020).
Options for Challenging a Revocable Trust While the Settlor is Alive
As is made very clear in the holding for Habal v. Habal, there is not a way to effectively challenge a revocable trust while the settlor is still alive. However, one possible avenue exists if you are able to obtain guardianship over the settlor. In order to obtain guardianship, you will need to initiate a guardianship hearing and establish that the settlor now lacks the capacity to take care of themselves and their finances. A guardianship is a significant legal maneuver, as it gives the guardian complete authority over the settlor's assets and financial decisions. For this reason, it also gives them the authority to revoke changes previously made to the settlor's revocable trust.
Contact Mark R. Manceri in Pompano Beach, Florida
If you believe your loved one is being manipulated or unduly influenced with regard to their revocable trust, contact Pompano Beach estate & trust litigation lawyer Mark R. Manceri, P.A. today to schedule a consultation and find out more about what legal options may be available to you.
Source:
law.justia.com/cases/florida/fourth-district-court-of-appeal/2020/19-1493.html