What Type of Evidence is Used to Prove Forgery?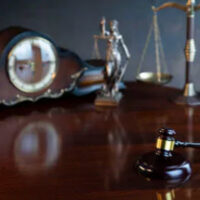 There are only a few different ways to invalidate a Will in Florida, one of which is to prove that the document doesn't actually represent the wishes of the alleged testator, but is a forgery. Proving that someone else (besides the testator) wrote, signed, or modified a will without that person's consent can, however, be a complex endeavor, so if you believe that a loved one's will was forged, it is important to speak with an experienced Pompano Beach estate & trust litigation attorney who can help you begin compiling evidence to support your claim.
Conducting a Thorough Investigation
When attempting to obtain evidence in support of a forgery claim, the following should be investigated:
Whether anyone helped the Decedent prepare the Will;
Who witnessed the signing of the document;
What the witnesses observed at the time of the Will's execution; and
Who was responsible for notarizing the Will.
The answers to these queries can provide the groundwork of a forgery investigation. If, for instance, any irregularities between the statements of the witnesses can help point an attorney in the right direction for identifying when the fraudulent act was committed. Similarly, deposing the witnesses, including the notary, could reveal any problems with the will's execution.
Procuring a Handwriting Expert
When an initial investigation reveals that a plaintiff does have grounds to file a forgery claim, he or she may want to consider retaining a handwriting expert who is certified by the Board of Forensic Document Examiners (BFDE) and can testify in court regarding the validity of the Will. Analysis by an expert should reveal whether a signature was actually forged and if so, which type of forgery was involved, which could include:
Blind forgery, in which the person executing the signature was unaware of what the actual signature should look like;
Simulation, wherein the forger practices a signature based on an existing sample;
Tracing, which occurs when the forger traces over an existing sample of a signature; or
An optical transfer, in which a real and genuine signature is transferred to another document.
Each of these forms of forgery come with its own telltale signs, which are often only visible to a trained expert. Ultimately, taking the step of hiring a handwriting expert can play a critical role in the outcome of a Will contest.
Contact an Experienced Pompano Beach Estate Litigation Lawyer
If you believe that a loved one's will isn't an accurate representation of his or her true wishes, but was actually forged or altered in some way, please call dedicated estate litigation attorney Mark R. Manceri, P.A. at 954-491-7099 to learn more about the evidence you'll need to successfully contest the will.
Resource:
leg.state.fl.us/statutes/index.cfm?App_mode=Display_Statute&URL=0700-0799/0732/0732.html