What Is The Standard Of Proof For Undue Influence In Florida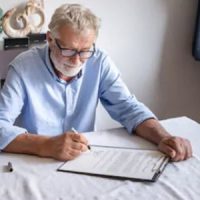 Has your loved one been taken advantage of? This is often the case when it comes to undue influence cases. In matters of undue influence, individuals who share a confidential relationship with the victim, exploit the control that they have over the person, who is typically an elderly or vulnerable individual, in order to obtain financial benefits. These cases may involve a caretaker or a family member who had a great deal of access to and control over the individual, and can result in a great deal of heartbreak when, on top of mourning the loss of a loved one, family members must also realize that their relative was taken advantage of financially, and that all the assets they worked so hard to accumulate and pass on have now been circumvented to persons not of the decedent's choosing. The good news is that there are legal avenues available to pursue to make things right. We'll look more at those options now.
Challenging a Will or Inter Vivos Gift for Undue Influence
In probate court, a decedent's estate will be settled and administered. This means that after all debts and taxes have been paid, the remaining assets will be distributed in accordance with the decedent's will, if they had one. In this process, some may realize that there have been significant changes made to the will, or that an unknown individual or caretaker has received a shocking large portion of the decedent's estate. If this is the case for you, it's important to hire an estate lawyer to challenge the validity of the will based on undue influence. This can also be the case with regard to inter vivos gifts. These are gifts made during the decedent's lifetime. If it seems suspicious to you that the decedent would have gifted someone of such great value to someone they only knew for a short time, or that they had promised to you for years, this may also be an instance of undue influence that can be challenged in probate court.
Proving Undue Influence
The court In re Estate of Carpenter, 253 So. 2d 697 (Fla. 1971) explained that the problem when it comes to undue influence claims is that there is rarely direct evidence of the undue influence occurring. This is because of the confidential relationship between the decedent and their caretaker or the responsible individual. Due to the nature of their isolated and confidential relationship, it would be very hard to know what occurred between them or went on behind closed doors. For this reason, the standard of proof applied in undue influence cases is the preponderance of the evidence. This means that the weight of the evidence (more than 50%) must support the claim that undue influence occurred.
Schedule a Consultation with Mark R. Manceri, P.A.
If your loved one has been taken advantage of by a trusted caretaker, and has been unduly influenced as a result, Mark R. Manceri, P.A. can help. Contact Pompano Beach estate and trust litigation lawyer Mark R. Manceri today to schedule a consultation.
Source:
floridabar.org/the-florida-bar-journal/make-it-an-even-10-courts-rely-on-more-than-the-seven-carpenter-factors-to-analyze-a-claim-for-undue-influence-of-a-will-or-trust/