What Is The "Probate Exception"?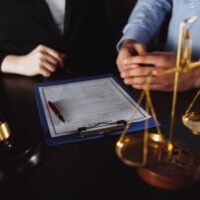 Probate is typically a state matter. In other words, any disputes regarding the administration of a probate estate must be tried under state law. Indeed, federal courts will typically abstain from intervening in state probate matters even when they would normally have jurisdiction. This principle is commonly referred to as the "probate exception" to federal jurisdiction.
Judge: Probate Exception Does Not Apply to Trust Litigation
But the probate exception is not absolute. For instance, many federal courts have held that the exception does not apply to disputes regarding the validity of trusts or lawsuits accusing a trustee of a breach of fiduciary duty. Unless deciding such claims would somehow interfere with a state's ability to administer a probate estate, such disputes can be resolved in federal court.
Take this recent case from Illinois, Murphy v. Richert. This is a long and complex trust dispute. But the essential facts are these: Robert Richert created a revocable trust while living in Arizona. He was later succeeded as trustee by his niece, Elizabeth Richert. When Robert Richert died in 2009, the trust's assets included his home and a brokerage account worth about $612,000.
Litigation ensued between Elizabeth Richert, in her capacity as trustee, and the administrators of the estate of Anna White, Robert Richert's wife. The case ended up before a federal judge, who was tasked with deciding whether Elizabeth Richer breached her fiduciary duty as trustee by producing a "counterfeit version" of the trust instrument that benefited her personally. Richert moved to dismiss this claim, arguing the probate exception barred the federal courts from even hearing the case.
U.S. District Judge Heather K. McShain disagreed. This was not a case where the plaintiffs–the administrators of the wife's estate–were seeking to probate or annul a will or otherwise dispose of property under the custody of a state probate court. This was purely a claim related to a trustee's breach of her fiduciary duty. None of the property in the trust was under the "custody or control" of any state probate court. The probate exception therefore did not apply.
As to the substance of the dispute, McShain explained there were three competing versions of the original trustee. The first two versions were basically identical. The third version, the one offered by Elizabeth Richert, was deemed a forgery by the court. This third version purported to leave 47 percent of the trust assets to Richert.
McShain noted that Richert's story regarding this third trust was itself quite incredible. Richert testified that she originally discovered the revised trust document in her uncle's safe, but the original was then stolen by "one of her clients" on a date she could not recall. Richert never reported the theft, but somehow the trust document later re-appeared in her mailbox sometime later. Judge McShain's said she did not believe "a single piece" of this story and ruled the purported third trust a forgery designed to "steal" nearly half of the trust.
Speak with a Florida Trust Litigation Attorney Today
If you are involved in any sort of legal dispute regarding the administration of a trust, it is important to work with experienced counsel. Pompano Beach estate & trust litigation attorney Mark R. Manceri can offer you qualified legal advice and representation. Contact his office today to schedule an initial consultation.
Source:
scholar.google.com/scholar_case?case=10397573508920951421