What Is The "Inheritance Tort"?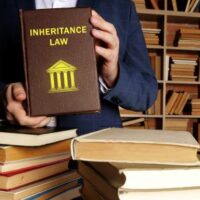 If a will is procured by fraud or duress, a Florida probate court can invalidate the document in whole or in part. But what about a situation where a potential beneficiary claimed it was denied a promised inheritance due to a third party's fraud or duress? Can that third party be held legally responsible for the beneficiary's losses?
Such claims are known as tortious interference with an inheritance, or an "inheritance tort." Whether someone can actually file such a tort claim will depend on what state has jurisdiction over the probate. In fact, not every state accepts the idea of inheritance torts. And the states that do often apply the concept differently.
In a 2019 decision, the South Dakota Supreme Court provided a comprehensive history of inheritance torts throughout the various states. That Court noted the oldest known recognition of such a claim came from the Georgia Supreme Court in 1915. And a 1979 legal treatise defined the inheritance tort as:
One who by fraud, duress or other tortious means intentionally prevents another from receiving from a third person an inheritance or gift that he would otherwise have received is subject to liability to the other for loss of the inheritance or gift.
Just two years later, in 1981, the Florida Supreme Court adopted the inheritance tort as a viable cause of action. In DeWitt v. Duce, the Florida court cautioned, however, that a party who wished to pursue such a tort had to first "pursue an adequate remedy in the probate proceedings." In other words, so long as there was some possibility of a party obtaining relief from the probate court, they had to pursue it before filing a separate lawsuit alleging tortious interference with an inheritance.
So what does all this mean in practical terms? The Florida Supreme Court's DeWitt decision spells out the necessary elements of an inheritance tort claim as follows:
The plaintiff had an "expectancy of receiving an inheritance" from the decedent.
The defendant intentionally interfered with that expectancy through some sort of tortious or wrongful conduct.
The defendant's intentional interference changed the expectancy.
The plaintiff suffered damages as a result of the change.
As noted above, the DeWitt court was clear that a party must pursue relief in the probate court before attempting an inheritance tort claim. For instance, if the party could obtain relief simply by having the will declared invalid–and thus restoring their prior inheritance rights–an inheritance tort claim is unnecessary. And if the plaintiff's loss was the result of something other than the validity of the will–such as a trust–a tort claim would not necessarily be preempted by probate.
Contact Florida Estate Litigation Attorney Mark Manceri Today
If you are involved in a potential case involving an inheritance tort, or any other claim affecting the validity of a will or trust, it is important to seek legal advice from a qualified Pompano Beach estate and trust litigation attorney. Contact attorney Mark R. Manceri today to schedule a consultation.
Sources:
scholar.google.com/scholar_case?case=7355650370160121026
scholar.google.com/scholar_case?case=9727752778416747289