What Happens When Someone Dies Without A Will In Florida?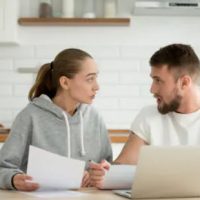 For most people, a last will and testament is one of the most important parts of a comprehensive estate plan, if not the only part. A will gives a testator the ability to control how their assets and property will be distributed after their death. So what happens when someone dies without a will? Put simply, the testator loses that control. Instead, their assets will be distributed in accordance with Florida's intestate succession statutes. This is also the case if a testator has a will but it cannot be located, or if a testator's will is determined to be invalid. For this reason, it's critical to ensure not only that you have a will but also that it meets all requirements to be legally valid and can be easily located by your attorney or a trusted loved one. A Florida trusts and estates attorney can help you make sure that your will, will hold up in probate court so that your final wishes are honored.
How Assets are Distributed in Florida When there is No Will
As noted above, if the testator does not have a will, their assets will be distributed in accordance with Florida's intestate succession statutes. These statutes stipulate that in almost all cases, if you have a spouse all of your assets will transfer to them. This is true even if the testator has shared children with their spouse. There is an exception, however, if the testator has a spouse who they have children with but that spouse also has children from a previous relationship. In that case, the testator's spouse will receive half of the testator's estate and the testator's children will receive the other half. This is also true if the testator has children both with their spouse and from a previous relationship. On the other hand, if the testator has children but no spouse, their children will inherit everything. In the event that the testator has no spouse or children, their parents will inherit everything. If the testator does not have a spouse, children, or parents, their entire estate will go to their siblings.
Being Proactive About Your Estate Planning
If you would not want your assets to be distributed as described above, it is important to be proactive now. The fact of the matter is that you never know when you will need a will, so the best time to make one is now. It is also important to note that not all assets must go through probate or be covered by a will. By having a comprehensive estate plan that includes things like trusts and survivorship rights, you can limit the amount of assets that must be distributed via will, which reduces the opportunity for people to challenge your will. However, even if a will is your only estate-planning tool, it's important to consult with an attorney to make sure it meets all legal requirements and avoids red-flags likely to result in contestations. Also be sure to confide in someone about the location of your will, or leave it somewhere where it is likely to be discovered, such as in a safe in your office, with all your other official documents, or with an attorney.
Contact Mark R. Manceri, PA to Schedule a Consultation
If you want to make sure that your estate is distributed in accordance with your wishes, Pompano Beach estate & trust litigation lawyer Mark R. Manceri, PA can help. Contact Mark R. Manceri to schedule a consultation and start creating your Florida will today.
Source:
leg.state.fl.us/statutes/index.cfm?App_mode=Display_Statute&URL=0700-0799/0732/Sections/0732.102.html