What Happens in Florida When The Testator Signed Multiple Wills?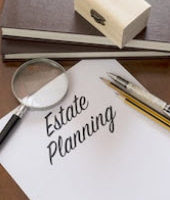 Making a will is one of the best ways to prepare for the future. In your will, you can choose beneficiaries who will inherit your assets. Your legally valid Florida will enables your estate to bypass probate court. Instead of waiting for a judge to distribute your assets, the executor that you name will distribute your assets according to your direction.
Finding Competing Wills Presents a Challenge 
Often times, family members will know of their deceased family member's will. Someone may have possession of the will or know that it is kept safe at an attorney's office. Not uncommonly, the person who passed away may have had several wills. Sometimes family members become aware of other wills after the death of their loved ones are surprised by them.
When Multiple Wills Exist, Which Will Is Valid? 
The existence of multiple wills in Florida can cause a lot of friction within families after the death of a loved one. A court will look to the most recently created will and determine its validity. For a newer will to be valid, the testator must have legally revoked his or her older will.
The testator can revoke a will by writing or by a physical act. First, the testator can physically destroy the old will to revoke it. Or, the testator can explicitly state in the new will that the original will revokes the old will. Even if the testator properly revoked the former will, someone can still challenge the new will.
If one beneficiary thinks that the new will is drastically different than a previous will, they are more likely to challenge it. Beneficiaries who have been cut out of the original will are more likely to challenge it. Common will challenges are based on mental capacity or undue influence of a spouse, caretaker, or adult child.
Should Someone Include a Codicil to Their Will or Create a New Will? 
Sometimes testators amend their existing will because they want to avoid having multiple wills that could come in conflict. The problem is that you cannot just add a new paragraph to your will or cross off parts of your will you no longer want. Doing so will not legally update your will. You'd need to create a codicil, which is separate legal writing.
If you use a codicil to change your existing will, make sure it meets the legal requirements of a Florida will. It needs to be written, witnessed, and signed by all required parties. Even if it's adequately signed, if the codicil isn't abundantly clear, your will could still be open to a challenge. 
Contact Us About Your Estate Litigation Claim Today 
The probate court will often need to determine which will is valid in probate court. If you suspect that your loved one created a new will under undue influence or did not correctly revoke a previous will, we are here to help. Pompano Beach beneficiary dispute attorney Mark R. Manceri has over 30 years of experience representing clients in will contestations. Contact us to set up your consultation today.
Resource:
leg.state.fl.us/statutes/index.cfm?App_mode=Display_Statute&URL=0700-0799/0732/0732.html