What Does a Personal Representative Do During the Probate of an Estate?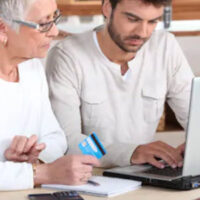 Personal Representatives are individuals named in a Will to carry out the terms of the Will, subject to the requirements of Florida law. In certain circumstances, the can also be appointed by the Probate Court. This individual owes a fiduciary duty to the beneficiaries and creditors to manage the estate properly. This is similar to the position a Trustee has — he or she will need to manage assets, sell property, distribute assets, etc.
All these events must be done with the interests of the beneficiaries and creditors in mind. This is what the term fiduciary duty means. In other words, a personal representative in a probate cannot put their own wants and needs ahead of the other persons interested in the estate. He or she must act in good faith at all times during the probate process.
If you are named as Personal Representative in a Florida Will and there are disputes arising, it's important to speak with a estate litigation attorney right away.
Who Can be a Personal Representative?
When a testator creates a Will, he or she typically chooses someone close to them to serve as the Personal Representative. This can be a spouse, adult child, or a close friend (provided they are a resident of Florida) for example. In the event you choose not to name someone in your Will, or the person chosen does not want to act as the Personal Representative and there is no named alternative, the Court may appoint someone.
Common Duties of a Florida Personal Representative
The duties of a Personal Representative may vary based on the details of the Will and the assets and other circumstances involving the administration of the estate. There could be very little that has to be done, while other estates may require a significant amount of work. Someone who dies owning nothing but a car and some miscellaneous personal property of nominal value will require little work when compared to an estate that has multiple real estate holdings, international assets, businesses, and a house full of expensive artwork and antiques.
In general, common duties during a Florida probate include:
Hiring a Florida probate attorney to assist with administering the estate
Taking inventory of the deceased's debts and putting any creditors on notice
Taking inventory and securing all assets until it's time to distribute them to the named heirs and/or beneficiaries
Filing an inventory list of all assets with the respective probate court
Uncovering who all the beneficiaries are
Selling property, if necessary, to cover the estate's debts
Satisfying debts that take priority over beneficiaries
Ensuring all income and estate taxes are paid
Distributing assets to the rightful parties as per the will
Filing a final accounting with the court
What Happens When a Personal Representative Breaches His or Her Fiduciary Duty?
In cases where a Personal Representative violates his or her fiduciary duties, they could be personally liable. This is why it's so important to have a probate attorney who knows how the process works and can take the lead on what needs to be done.
If a beneficiary questions whether or not the Personal Representative did the right thing, it may result in the matter being litigated. It's important to point out that there are situations where a Personal Representative acted accordingly, but the result was not to the beneficiary's liking. That doesn't mean the action rose to the level of a breach.
Help with Fiduciary Duties in Pompano Beach
If you are a personal representative who has been accused of breaching their duty, or you are a beneficiary who believes the executor is not acting in good faith, contact estate & trust litigation attorney Mark R. Manceri, P.A. today to schedule an initial consultation. Let us help with your Florida estate litigation needs.
https://www.estateprobatelitigation.com/florida-now-allows-electronic-wills/