What are an Agent's Duties under a Florida Power of Attorney?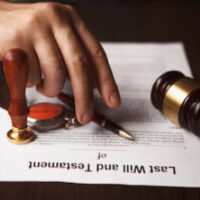 A power of attorney is an extremely powerful document and is commonly included as part of a Florida estate plan. With great power also comes risk. Some people abuse their power and cause harm to the very person they are supposed to be protecting. Abuse of power can take many forms and encompass a variety of situations. This is one of the reasons it's so important to choose a trustworthy power of attorney.
Financial fraud involving Power of Attorney documents is unfortunately all too common. A Power of Attorney should not take advantage of an elderly person, steal money, or get rich from their appointment. If they do, you need to contact a Power of Attorney dispute lawyer right away.
Fiduciary Duty of a Power of Attorney
A Power of Attorney has a fiduciary duty to act in the Principal's best interests. Under Florida's Power of Attorney laws, the Agent must be loyal to the Principal and act within the scope of authority of their duties. They may not act in a way that goes against these duties or is against the best interests of the Principal.
An Agent cannot create a conflict of interest that would impair his or her judgment to act in an impartial manner. They have to keep copies of all financial records, including any disbursements, receipts, and transactions made on the Principal's behalf. If the agent knows the Principal's estate plan, he or she must preserve it, which can include protecting the value and nature of the property, minimizing taxes, etc.
What Types of Powers Can Be Delegated Under a Power of Attorney?
There are many duties and authorities that can be granted to someone under a Power of Attorney. However, the Agent can only exercise authority that has been specifically granted to him or her under the Power of Attorney. Florida is completely aware that there is a risk of people abusing a Power of Attorney. Therefore, there is a special requirement for certain types of authority that may be more susceptible to abuse. Some of these "super powers" include:
Creating or changing a beneficiary
Disclaim power of appointment and property
Create or change rights of survivorship
Create an intervivos trust
Revoke, modify, or terminate a trust that was created on or behalf of the principal
What Powers are Not Allowed to be Delegated Under a Power of Attorney?
There are many duties and powers that can be delegated, but there are also some that are prohibited under Florida law. Under a Power of Attorney, an agent cannot:
Vote in a public election on the principal's behalf
Perform any duties covered under a contract that specifically requires the principal's personal services
Revoke or execute a will or codicil
Make an affidavit regarding personal knowledge of the principal
Exercise the authority and powers the principal has in regard to being a court-appointed fiduciary or trustee.
Contact a Pompano Beach Power of Attorney Dispute Attorney
If you suspect that a family member is being taken advantage of by their Power of Attorney, it's important to speak with a power of attorney dispute lawyer right away. Contact Mark R. Manceri, P.A. today to schedule an initial consultation. We are board-certified and have years of experience helping Florida clients with Power of Attorney dispute matters.
https://www.estateprobatelitigation.com/how-to-resolve-a-power-of-attorney-conflict-in-florida/