What Acts Can an Agent Never Perform Under a Florida Power of Attorney?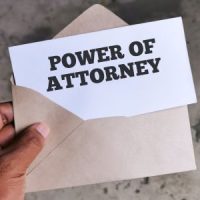 A power of attorney allows you to grant another person–known as an "agent"–the right to take certain actions on your behalf. To give a simple example, you might sign a power of attorney granting your agent the authority to sell a piece of real estate you own. In estate planning, general durable powers of attorney often grant agents wide-ranging powers to manage a person's property should they become incapacitated and unable to act for themselves.
Powers of Attorney and Estate Planning
When signing any power of attorney, you have the right to decide what acts your agent can–and cannot–perform for you. Still, even the broadest grant of authority has certain limits. Florida law prevents your agent from taking any of the following actions, even if you authorize it in your power of attorney:
An agent cannot perform personal services that you are required to provide under a contract.
An agent cannot vote for you in any public election.
An agent cannot execute or revoke your last will and testament, or any codicil (amendment) to your will.
An agent cannot exercise any powers or authority granted to you as a trustee or count-appointed fiduciary, such as a guardian.
An agent cannot sign an affidavit attesting to your personal knowledge of an event.
While an agent cannot execute or revoke your will, they can take other actions with respect to your estate planning, assuming you authorize it in the power of attorney. For example:
An agent can create, amend, modify, or revoke a revocable living trust on your behalf.
An agent can transfer or withdraw assets to or from your trust.
An agent can change the beneficiary designation for any assets you have that may pass outside of probate, such as your retirement account or life insurance policy.
An agent can exercise or waive your statutory rights in another probate estate.
An agent can make gifts to your children or other descendants in order to reduce your potential gift and estate tax liability.
Remember, the whole point of having a power of attorney is to ensure that someone you trust is making the right decisions for you and your family. Your agent, in turn, owes you certain fiduciary duties. This includes a duty of "loyalty," meaning the agent must always put your interests first when it comes to exercising authority under the power of attorney. Your agent also has a duty of care to use their authority in the same responsible manner as any prudent person would in managing their affairs. An agent may be sued for any breach of these fiduciary duties under Florida law.
Contact Florida Power of Attorney Disputes Lawyer Mark R. Manceri Today
If you are involved in a dispute involving the exercise or potential abuse of a power of attorney, it is crucial to work with an experienced Pompano Beach estate and trust litigation attorney who can guide you through the process. Contact Mark R. Manceri, P.A., today to schedule a consultation.
Source:
m.flsenate.gov/Statutes/709.2201