Understanding Undue Influence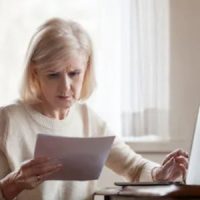 The elderly are unfortunately very vulnerable to undue influence. Undue influence occurs when the will of an elderly individual is overpowered by the influence of another person, who usually has power or control over them, in order to get them to change their will or another testamentary document for the benefit of the influencer. This can result in a shock to other possible beneficiaries when they get to probate court and learn that all of their loved one's assets are now being bequeathed to a caregiver or stranger that they only knew for a short time. Luckily, they can fight back.
Challenging a Will for Undue Influence
If you believe that your loved one was unduly influenced into making a caretaker or other individual with influence over them a beneficiary of their will, trust, or in making them lifetime transfers or gifts, you have the opportunity to challenge this in probate court. The purpose of probate court is to determine whether a will is valid. A will is not valid if it was not the last will and testament of the testator nor if it was made under fraud or undue influence.
Signs of Undue Influence
Undue influence is not always immediately apparent, or even easy to spot. It generally involves an individual who has some form of power or control over the elderly individual, so any relationship with an uneven power dynamic should be viewed with scrutiny. Inequality of their relative mental capacities can also satisfy this requirement. It is also a red flag if the individual recommended the lawyer who prepared your relative's will, was present at the signing of the will or served as a witness or otherwise chose or found others to serve as witnesses, or made any suggestions to the testator or the lawyer preparing the will. If the suspicious beneficiary knows in advance of probate what the will says, this is an indication that they may have been involved in procuring and creating it. Additional indications of undue influence include isolating the testator from their family, friends, or support network, and talking badly to the testator about their family members. If the provision in the will is particularly unreasonable, this is also recognized by Florida courts as a sign of active procurement. For instance, it may not be unreasonable for someone with a large estate and two children (with whom they are on good terms) to leave $10,000 or $20,000 to their caretaker of 5 years and $500,000 to each of their children, but it may appear to be unreasonable if their caretaker was made their sole heir. Ultimately, would-be beneficiaries have the opportunity to blow the whistle on any suspicious provisions in probate court. If this is the situation that you are in, an experienced trusts and estates lawyer can help you.
Call Mark. R. Manceri in Pompano Beach, Florida, Today
 If your expected inheritance has been usurped by someone who you suspect unduly influenced your beloved relative, Mark R. Manceri is ready to fight to make sure that your loved one's true wishes are honored, and that the responsible individual is held accountable for their illegal conduct. Contact Pompano Beach estate and trust litigation lawyer Mark R. Manceri to schedule a consultation today.
Source:
leg.state.fl.us/Statutes/index.cfm?App_mode=Display_Statute&URL=0700-0799/0733/Sections/0733.107.html