Time Limitations to Challenge a Trust in Florida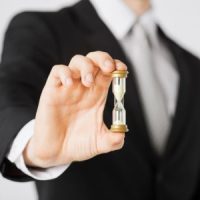 The process of challenging a trust is complex and can take a toll on any individual. It involves legal and financial intricacies that require the services of an experienced attorney. One of the most important aspects to understand when filing a claim against a trust is the time limitations in place.
If you are considering challenging the validity of someone's will but do not understand how long you have to do so, contact Mark R. Manceri, P.A. Our Pompano Beach trust litigation lawyer can walk you through the process of challenging someone's will in a way that complies with all applicable statutes and regulations.
Time Limitations to Challenge a Trust in Florida
In Florida, there are two general time limitations in place for challenging trusts. The first is the statute of limitations, which stipulates that a claim must be filed within four years (Florida Statutes § 95.11).
The second is much shorter. Those who wish to challenge a trust have only six months after the person receives a copy of the trust and a notice from the trustee. A consultation with a lawyer may be necessary to determine which time limitation is applicable in your specific case.
Reasons to Challenge the Validity of a Trust
There are several reasons why someone may want to challenge the validity of a trust:
Undue influence when the trust was created under coercion or deceit and the trustor was forced to create the trust or to include certain terms against their wishes.
Lack of capacity: if the trustor (person who created the trust) did not have the mental capacity to comprehend the nature of the trust or the consequences of creating it, the trust could be invalidated.
Fraud: If the trust was created under misleading circumstances, such as false information or the concealment of material fact, it can be contested.
Breach of trust refers to violations of the terms of the trust, such as failure to distribute assets according to the trust's provisions or poor management of assets.
Get help from an experienced lawyer to determine if you have grounds to challenge the validity of someone's trust.
How a Lawyer Can Help
Challenging a trust requires a clear understanding of Florida law, including the time limitations and the specific legal grounds for challenging a trust. An experienced lawyer can provide the necessary guidance on how to proceed with a trust challenge. They can help you evaluate the merits of your case, determine the legal basis of your claim, and gather the necessary evidence to support your argument. Additionally, a lawyer can advise you on the different options available, such as settling out of court or proceeding with a trial.
Call Mark R. Manceri, P.A.
Time limitations are a crucial aspect of this challenging a trust and need to be kept in mind. You might want to consult with an attorney who specializes in trust litigation, as they can guide you through the process and help you achieve a successful outcome. Reach out to Mark R. Manceri, P.A., to schedule a case evaluation. Call 954-491-7099.
Source:
leg.state.fl.us/Statutes/index.cfm?App_mode=Display_Statute&URL=0000-0099/0095/Sections/0095.11.html