The Importance Of "Permanent Residence" In Florida Probate Cases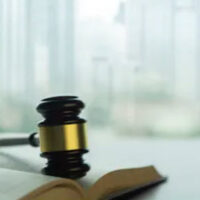 The probate of a deceased person's estate is a matter of state law. It therefore matters where the deceased person lived–or made their residence–at the time of their death. While this is often not a difficult thing to determine, it may be complicated if the deceased owned residences or property in multiple states. For example, a person may have divided their time between homes in Florida and New Jersey. Which state then is considered the "residence" for probate purposes?
Florida law defines a person's permanent residence as where they have "true, fixed, and permanent home and principal establishment to which, whenever absent, he or she has the intention of returning." So even if a person owns, and spends time at, multiple homes in different states, legally they can only have one permanent residence.
Steps You Can Take to Establish Florida as Your Permanent Residence
If you want to make it clear that Florida is your permanent residence so there is no confusion or dispute after your death, there are several different steps you can take to clarify the matter. Assuming you wish Florida to be your permanent residence, and you own your home, you should apply for the Florida homestead exemption, which protects your primary residence from certain creditor claims. You can also file a "Declaration of Domicile," which is basically a sworn affidavit submitted to the Florida county where you reside.
Other basic steps you can take to confirm your Florida residency include registering to vote in Florida, maintaining a Florida driver's license or state identification card, registering any vehicles you own in Florida, and filing your personal federal income tax returns using your Florida address.
It is also a good idea to confirm your residency in your actual estate planning documents. That is to say, you can include a statement in your will that you are a Florida resident. And when it comes to the documents, such as a power of attorney, you should use language that tracks Florida law.
Of course, if you do own real property in a state other than Florida, it may still be necessary for your personal representative to open a secondary or ancillary probate in the foreign state. Again, probate is a function of state law, and a Florida court cannot exercise jurisdiction over property that is physically located in another state. However, one way around this problem is to create a living trust and transfer ownership of all your property, regardless of its location, to the trust. The trust itself may be governed by the state law of your choice, which need not be the same as the place where you maintain a permanent residence.
Speak with a Florida Probate Litigation Lawyer Today
If there is lack of clarity on a probate matter, such as the actual residence of the deceased, it can lead to litigation between beneficiaries and other interested parties. If you are involved in such a potential dispute and need legal advice from a skilled Pompano Beach estate and trust litigation attorney, contact the offices of Mark R. Manceri, P.A., today to schedule a consultation.
Source:
leg.state.fl.us/statutes/index.cfm?App_mode=Display_Statute&URL=0100-0199/0196/Sections/0196.012.html