The 5 Risks of Being Personal Representative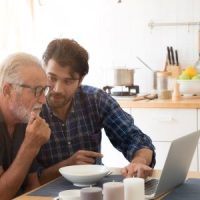 Being appointed Personal Representative is an honor, but it comes with many risks. A Personal Representative is responsible for managing the estate of a deceased individual. This entails a lot of work and responsibility, and the executor may face many challenges throughout the process.
If you were appointed Personal Representative in Florida – you might need the assistance of an attorney to mitigate some of the risks of being an executor. Our Pompano Beach estate litigation lawyer at Mark R. Manceri, P.A., can provide you guidance throughout the estate administration and litigation processes.
5 Potential Risks You May Face as Personal Representative
Some of the known risks of being Personal Representative include:
1. Disagreements With Co-Executors
The Personal Representative is often not the only person responsible for managing the estate. There may be multiple Co-Personal Representatives involved, which can lead to disagreements and conflicts throughout the process. It is essential to establish clear communication with Co-Personal Representatives, set expectations, and divide responsibilities fairly. It is also essential to document all agreements to avoid disagreements later on down the line.
2. Disputes With Heirs
The Personal Representative is responsible for distributing the assets of the estate according to the will or state law. However, disputes with the heirs can arise, especially if the deceased did not have a will or the will is contested. When there is no will, the decedent's assets are distributed according to Florida's intestate succession laws (Florida Statutes § 732.101).
In this case, it is essential to hire an attorney to help resolve any legal disputes. It is also important to keep accurate records of all communication with the heirs, including any agreements, to protect the Personal Representative from any potential legal action.
3. It Takes a Lot of Time
Being an executor requires a significant amount of time and effort. Personal Representatives must locate and manage all of the deceased's assets, including bank accounts, investments, and property. They must also pay any debts and taxes owed by the estate. It is essential to create a schedule and prioritize tasks to ensure that everything is completed in a timely and efficient manner.
4. Personal Liability Exposure
The executor is personally responsible for making sure that the estate is managed correctly. If mistakes are made, the executor can be held personally liable. It is important to consult with an attorney when making important decisions and to document all actions taken in managing the estate to protect the executor from any potential legal action.
5. Potential Out-of-Pocket Expenses
Executors are responsible for paying all expenses related to managing the estate, including legal fees, taxes, and any necessary repairs. Depending on the estate's size and complexity, these costs can add up quickly. It is essential to create a budget and keep accurate records of all expenses. Otherwise, you could end up paying from your own pocket.
Mitigate the Risks with a Lawyer
Being an executor comes with many risks and challenges. However, with proper planning, communication, and documentation, these risks can be managed effectively. Get help from our lawyer at Mark R. Manceri, P.A., if you were appointed to serve as the executor of someone's estate. Call 954-491-7099 to get a case evaluation.