Powers of Attorney – Conflicts of Interest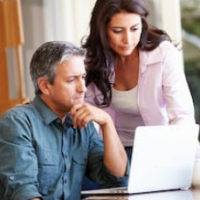 A Power of Attorney (POA) authorizes another person, called an agent or attorney-in-fact to manage your assets, finances, or other affairs. A POA, when used properly, can save your family extremely valuable time and money. However, designating the wrong or an untrustworthy POA can be detrimental to your estate, as POAs can abuse their extensive power. One of the best ways to avoid a POA from taking advantage of you and your family is by removing conflicts of interest. These are some of the main issues that could cause a conflict of interests.
Acting With Other People's Interests in Mind
All Powers of Attorney must follow the duty of loyalty, as in acting absolutely loyal to the Principal (the creator of the POA) and avoid even the appearance of conflict of interest between the Agent and the Principal's assets and accounts. If you believe a POA is not acting with the Principal in mind, it could cause a conflict of interest between the Agent and the rest of the family.
Assigning Your Child As a Power of Attorney
Automatically putting your faith into a child may be a big mistake down the road. If they don't have a firm understanding of balancing finances and property, they could seek help from an outside party that may not have the best interest of the family in mind. Furthermore, the feelings of your other children could be hurt and could cause unwanted conflict between the family. Conflict can lead to pettiness and rash decisions, and it is difficult to overrule the decision of a POA. Therefore, making mistakes or entrusting the wrong person with your information could prove dangerous.
Elderly Patients and Elderly Estate Holders
These clients are typically at the greatest risk of conflict of interest not only because of their numerous health issues and ailments, but because they typically are lonelier and therefore more susceptible to manipulation. Some people may see these scenarios as opportunities to swoop in and learn more about the elderly person's assets. They may try to work their way into the estate plan, and potentially even attempt to grab the position of Power of Attorney. If you believe your parents didn't have the mental or physical capacity to assign a POA, you need to contact a lawyer immediately.
Assigning a Hesitant or Unwilling Power of Attorney
You may have a certain vision in mind when it comes to who will represent you as a POA, but assigning someone who is unwilling to rise to the task can create a conflict of interest. There are a lot of responsibilities that come with the title of POA, and a reluctant third party may not keep up to date on all of your documents and needs. That can cause many legal headaches in the future. In Florida, however, the law states third parties can be forced to act, assuming the POA is valid.
Reach Out to Our Office for Help Today
Before assigning a Power of Attorney, you should always consult an estate planning attorney to ensure you appoint someone who won't create any conflict of interest.  Pompano Beach estate & trust litigation lawyer Mark R. Manceri will work tirelessly to protect your wishes for the future of your estate and make sure the right person is safeguarding your assets after your death. Don't hesitate to contact offices at 954-491-7099 to schedule your first consultation.
Resource:
floridabar.org/public/consumer/pamphlet13/
https://www.estateprobatelitigation.com/breach-of-fiduciary-duty-under-florida-probate-law/