Marvel Lawsuit Against Artists' Estate Highlights Issue Of Copyright After Death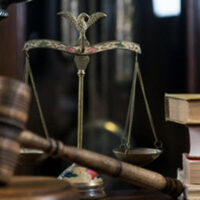 Fans of the Marvel Cinematic Universe recently took note of a lawsuit filed by Marvel against the estates of several deceased comic book artists. The lawsuit was prompted by an obscure provision of U.S. law that allows authors–and their probate estates–to reclaim copyrights that were previously assigned to a third party. Marvel, a subsidiary of entertainment giant Disney, has alleged these assignments are invalid.
So what is going on here? Basically, the artists in question co-created a number of popular Marvel characters, including Iron Man, Spider-Man, and Thor, between the 1950s and the 1970s. They maintain they had copyrights in these characters that were then assigned to Marvel. An "assignment" is a legal document that transfers ownership in a copyrighted work to another person or corporation.
Copyright assignment is a common practice in publishing and entertainment. For example, an author who writes a book may assign the underlying copyright to the publisher. The publisher, in turn, agrees to pay royalties on the sales of the book to the author.
Back in the 1970s, however, Congress became concerned that too many artists were forced to assign their copyrights in "take-it or leave-it" negotiations with large corporations. To help counter this imbalance, Congress amended federal copyright law to provide that the original author of a work could terminate a prior copyright assignment after 35 years, provided they give the assignee at least two years notice.
This right of termination also extends to the heirs and estates of deceased authors. Keep in mind, copyright protection in the United States lasts well after the original author's death. For works created after 1978, the standard copyright term is the life of the author plus 70 years. This means that if an author died in 2021, their estate could continue to enforce the copyright until 2091.
In the Marvel case, the estates of various deceased artists exercised what they believed was the assignment of the original copyrights in the various Marvel characters to Marvel. Marvel disputes this. Indeed, the company's argument is that there was never an assignment of copyright to begin with, because the artists never held any valid copyrights.
Marvel's argument is that all of the disputed Marvel characters were "works for hire." This is another critical aspect of copyright law. If you create a work and assign or license it to a company, that is one thing. But if you are an employee of that company and create the work within the scope of your employment, then the original copyright belongs to the employer, not you.
For their part, the artists' estates dispute Marvel's work-for-hire claim. An attorney for the artists told Reuters that Marvel's position relied on "an anachronistic and highly criticized interpretation of 'work-made-for-hire' under the 1909 Copyright Act that needs to be rectified."
Speak with a Florida Probate Litigation Attorney Today
Copyrights and other intellectual property are often key subjects of probate-related litigation. If you are involved in such a dispute and need advice or representation from an experienced Pompano Beach estate and trust litigation attorney, contact the offices of Mark R. Manceri, P.A., today to schedule a consultation.
Source:
reuters.com/legal/transactional/marvel-sues-comic-book-artists-over-rights-iron-man-spider-man-others-2021-09-24/