Is It Possible To Override A Power Of Attorney?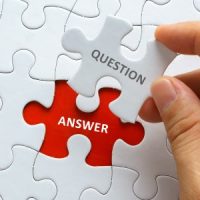 There are times when someone may need to override or challenge a Power of Attorney. There may be several reasons for challenging a power of attorney, one of them being that the agent does not act in the best interests of the principal.
If your loved one has a power of attorney and you are considering overriding the document, you may need to seek legal counsel to understand your legal options. Our Pompano Beach power of attorney disputes lawyer at Mark R. Manceri, P.A., can explain how to override the document and the steps involved in doing so.
What Is a Power of Attorney?
A power of attorney is a legal document that grants one person the authority to act or do specific tasks on behalf of another. The person who grants the power of attorney is known as the principal, while the person who is given the power is the agent or attorney-in-fact.
A power of attorney can be used in a variety of situations, such as when a person is unable to make decisions for themselves due to illness, injury, or other circumstances. A power of attorney can be broad or limited in scope and can cover financial, legal, or medical decisions. Under Florida law, the document must be signed when the principal is of sound mind and signed in the presence of two witnesses (Florida Statutes § 709.2105).
Reasons for Challenging a Power of Attorney
There are several reasons why someone might challenge a power of attorney. One common reason is that the principal is no longer of sound mind and may have been coerced or unduly influenced when signing the document. Another reason could be that the agent is not acting in the best interests of the principal, is mismanaging the principal's affairs, or is abusing their authority. Additionally, if the agent is acting outside the scope of the power of attorney document or is using the power for personal gain, it may need to be challenged.
Who Can Override a Power of Attorney?
Overriding a power of attorney usually requires a court order, and only certain individuals have the authority to seek such an order. These individuals may include the principal, a court-appointed guardian or conservator, or a concerned family member or friend who believes the agent is acting improperly. In some cases, if the agent has resigned or passed away, the power of attorney may be automatically revoked.
The Step-by-Step Guide to Overriding a Power of Attorney
To override a power of attorney, the following steps may be necessary:
Determine whether a court order is necessary, and if so, which court has jurisdiction over the matter;
Gather evidence to support your case, such as medical records, witness statements, and financial documents;
Seek legal counsel from an experienced lawyer;
File a petition with the appropriate court requesting that the power of attorney be revoked or modified;
Serve the agent and any interested parties with a copy of the petition and a notice of the court hearing;
Attend the court hearing and present your evidence to support your case; and
If the court grants your petition, file the order with the appropriate agencies or institutions, such as banks or hospitals, to ensure that the agent's authority is revoked.
Our lawyer at Mark R. Manceri, P.A., can help you navigate the process of overriding a power of attorney.
Seek Legal Counsel
If you believe that someone is abusing their authority under a power of attorney, seek the advice of a lawyer. Mark R. Manceri, P.A., can guide you through the process and ensure that your rights and interests are protected. Set up a case evaluation with our skilled and results-driven lawyer by calling 954-491-7099.
Source:
leg.state.fl.us/Statutes/index.cfm?App_mode=Display_Statute&URL=0700-0799/0709/Sections/0709.2105.html