Is "Adult Adoption" Necessary for Someone to Inherit from Your Florida Estate?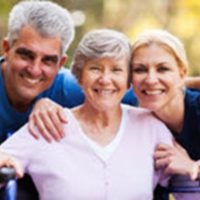 Retired National Football League player Michael Oher recently made national headlines after filing a petition in Tennessee state court to end a conservatorship created by a couple who allegedly told them they had adopted them as their son. According to an NBC Miami report, when Oher was 18 years old and living in the couple's home, they asked him to sign papers that he believed were for an adult adoption. But in reality, he signed a petition to create a voluntary conservatorship, giving the couple control over Oher's property and even the right to make medical decisions on his behalf.
The couple have denied any wrongdoing and insisted that Oher understood the legal arrangement from the beginning. Nevertheless, they have also told a Tennessee court they would agree to a court order ending the conservatorship.
How Florida Inheritance Laws Treat Adopted Children
Without commenting on the merits of this particular case, it is important to clarify a couple of issues as it pertains to Florida law. First, adult adoption is a real process. It is legal in Florida for one adult to legally adopt another adult. The adopted child is treated no differently than any of the parent's biological children.
This extends to inheritance rights. If a Florida resident dies without a will but leaves descendants, those descendants are entitled to inherit some or all of the parent's estate. This would include any children adopted as an adult by the parent.
But it is important to note here that if you have a will, you can name someone as a beneficiary even if they are not your legally adopted child. You could even provide for someone who was "like a child" to you the same as your children. It is not necessary to go through an adult adoption just to include that person in your will, trust, or other estate planning documents.
At the same time, if you die without a valid will, an adopted child would have the same inheritance rights as a biological child. Conversely, an adopted child would also have standing to contest your will, as they would hypothetically benefit from your estate if the will is not admitted to probate.
Source:
nbcmiami.com/news/national-international/tuohys-refute-michael-ohers-claims-in-court-filing-say-he-knew-they-never-legally-adopted-him/3112627/