Incapacity Proceedings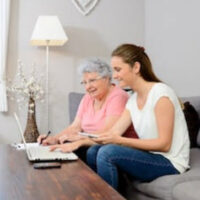 When someone becomes incapacitated, a loved one will need to file an incapacity petition, which triggers a guardianship panel to convene and conduct a thorough assessment. At Mark R. Manceri, P.A., we routinely represent clients for these proceedings, including the alleged incapacitated person, family members, and other interested parties.
The person who files the petition must identify the proposed Ward, provide factual information as to why they believe the person needs a Guardian, list the person's physicians, what legal rights the person cannot exercise, and the proposed Ward's next of kin.
The panel is comprised of at least one physician or psychiatrist, and the other members must have credentials in some field that relates to mental health. These committee members will investigate the allegations listed in the complaint, interview the intended Ward, and provide the court with their written recommendations. If the panel does recommend a Guardian be appointed, then the court will hold a hearing to decide the extent of the Ward's incapacity.
If the court determines the Ward needs a Guardian, they also need to decide what the Guardian's authority should be. This aspect is decided based on the needs of the Ward. The court should only delegate whatever necessary and reasonable powers are to the Guardian.
Removing a Guardian
Sometimes, it's necessary to seek permission from the court to remove the Guardian. The reason for this could be because the Guardian neglected their duties, abused their powers, or performed poorly. You want a Pompano Beach guardianship litigation attorney who understands how a guardianship removal process works. Your attorney will help you prepare and gather all the necessary evidence that supports the reason for removal.
Contact a Pompano Beach Guardianship Lawyer
Guardianship comes with tremendous responsibility, which is why a Ward still has certain rights. There should be an annual review of the Guardianship Plan, continued review to determine whether there's still a need for a Guardian, etc. Wards have a right to be treated with dignity and respect and have their finances managed properly, etc.
If you have questions about guardianship litigation in Florida, or you need to proceed with a petition to appoint or remove a Guardian, let our skilled legal team assist you. Contact Mark R. Manceri, P.A. today to schedule an initial consultation.
https://www.estateprobatelitigation.com/involuntary-guardianship/