How To Remove The Personal Representative Of The Estate In Florida?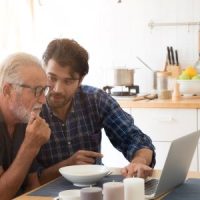 As a beneficiary of an estate, there are instances where you may require the removal of a Personal Representative. A Personal Representative is responsible for managing the decedent's assets and distributing them according to their will. If the Personal Representative is not fulfilling their duties or has conflicts of interest, it is important to understand your rights as a beneficiary and the process for having them removed.
Pompano Beach estate and probate litigation lawyer Mark R. Manceri, P.A., can assist beneficiaries in removing the Personal Represenatative of the estate and explain what grounds must be met in order to do so in Florida. With an office in Pompano Beach, Mark R. Manceri represents estate beneficiaries in removal proceedings in surrounding areas, including Fort Lauderdale.
Speak with Mark R. Manceri About Your Case
If you believe that your executor is not meeting his/her fiduciary obligations or engaging in unethical behavior, then you should contact an experienced estate & probate litigation attorney who can help guide you through this process in Florida.
By understanding your rights under Florida law and taking appropriate steps with legal counsel, you can ensure that justice is served and protect yourself from unnecessary losses due to improper management by executors who are not held accountable for their actions. Contact Mark R. Manceri, P.A., to assist you in removing the estate executor in your case. Call 954-491-7099 to schedule a consultation.