How To Fight For The Inheritance That You Deserve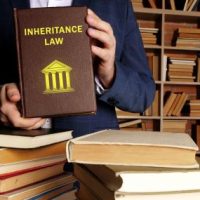 If you have lost a loved one that you were close to and from whom you expected an inheritance, it can be painful and infuriating to learn that their will or intentions have been tampered with or influenced. If you were expecting a large inheritance, and instead learned that the majority of your loved one's estate is going to a stranger that no one else in the family even know, or a caretaker that they only had close to the end of their life, these are huge indications that your loved one's will was not an accurate reflection of their wishes or intentions for distributing their estate. The good news is that you can fight back. The first step is consulting an experienced Pompano Beach, Florida, estate attorney who can fight to get the will kicked out of court and make sure that your interests are protected. Contact an estate lawyer as soon as possible in the process so that they can start working to represent your interests early on.
How Your Intended Inheritance May be Affected
Your inheritance may be affected if your loved one has been manipulated, abused, coerced, or forced against their will into changing the wishes stated in their will. This often occurs at the hands of someone who has a position of power over them due to the decedent's reliance on them leading up to their death, such as a caretaker. If a significant part of your loved one's estate is going to a stranger or caretaker, this is a very likely indication that they have been unduly influenced, or that the copy of their will presented to probate court was forged. Other indications of forgery include missing signatures, a signature allegedly by the testator that does not match their handwriting, incorrect or missing dates, and witnesses that do not meet the statutory requirements. Your inheritance may also be affected if your loved one was not competent at the time they created or altered their will. If their lack of competence can be established, the will will not be considered valid or enforceable.
Challenging Invalid Wills
If you see any red flags, it's important to act quickly by hiring a Florida estate attorney to challenge your loved one's will while it is still in probate court. Depending on the circumstances, you may also be able to bring a claim for tortious interference with an affected inheritance. An attorney will help you determine your best course of action legally. The latter claim will also entitle you to damages suffered as a result of the interference with your inheritance. Establishing the will as invalid will render it unenforceable and the court will instead rely on Florida's intestate succession statutes in distributing the estate. These statutes favor the decedent's spouse and descendants. If you have questions about how you would be impacted by an intestate succession distribution or the best means of moving forward with a claim, talk to an estate attorney.
Contact Mark R. Manceri, P.A. Today to Schedule a Consultation
If you want a lawyer who will fight to get you the full amount of inheritance that you are entitled to, contact us today and schedule a consultation to find out how Pompano Beach estate & trust litigation attorney Mark R. Manceri can help you receive the inheritance that your loved one intended to leave. Contact us today.
Source:
leg.state.fl.us/Statutes/index.cfm?App_mode=Display_Statute&URL=0700-0799/0732/Sections/0732.5165.html