How To Contest The Appointment Of A Guardian For An Incapacitated Adult?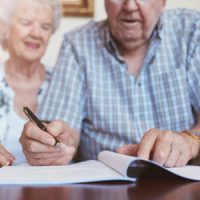 For individuals who are incapacitated, it is vital that they have someone who can make decisions on their behalf. One way to ensure that this person is qualified and capable is by appointing a guardian. This individual must be approved by the court and has the responsibility of managing the financial and personal affairs of the incapacitated adult.
In some cases, interested parties, including the incapacitated adult's family members, may want to contest this appointment. If this sounds like your situation, contact our Pompano Beach guardianship litigation lawyer at Mark R. Manceri, P.A., to discuss your best course of action.
Understand Your Role as a Party to the Litigation
If you are looking to contest the appointment of a particular guardian, then you will need to file a petition in court and become a party to the litigation. Depending on your relationship with the incapacitated adult, you may qualify as an interested party. Examples include family members such as parents or siblings, friends, healthcare providers, social workers, guardians ad litem, trustees, etc. Generally speaking, any individual or party who has an interest in ensuring that the best interests of the ward are being met could potentially become involved in this kind of litigation.
Gathering Evidence
In order for your position to be taken seriously by both the court and other parties involved in this process, you will need to provide evidence that shows why you believe another guardian should be appointed instead of the proposed one.
This evidence could include medical records, letters from healthcare providers or social workers attesting to your qualifications versus those of other potential guardians, testimonies from family members or close friends who can attest to your relationship with and care for the ward, etc. Any piece of evidence that you think might help bolster your case should be included here as long as it is relevant and admissible in court proceedings.
File Your Petition
Once all your evidence has been gathered and organized, it's time to file your petition with the court system and begin the legal process of contesting an existing guardianship arrangement.
Make sure that all relevant information is included in your filing—names, dates, locations—so that there is no confusion about what exactly it is that you are asking for from the court system. Once everything has been filed correctly with no errors, you will need to wait for a hearing date so that you can present your case before a judge who will decide whether or not a new guardian should be appointed instead of the current one(s).
Note: You can find all the petitions you need on the official website of The Florida State Courts System.
Contest Guardianship with a Lawyer
Contesting an existing guardianship arrangement can be complicated, but it doesn't have to be overwhelming if done correctly with proper planning and preparation. The importance of acting quickly and filing all paperwork accurately when contesting the appointment of a guardian for an incapacitated adult cannot be overstated. Contact our guardianship litigation lawyer at Mark R. Manceri, P.A., to learn more about the process. Schedule a consultation to discuss your best actionable plan. Call 954-491-7099 today.