How to Avoid Common Causes of Disputes in Your Florida Estate Plan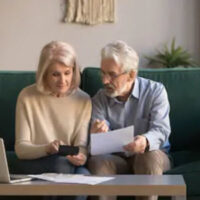 Unfortunately, no matter how well you think you know your family members, there is no way to predict how someone will act if you die or suddenly become incapacitated. It's hard to imagine your family members turning on each other, especially over a possible inheritance. However, it happens far more frequently than you may realize.
Family dynamics are hard to predict as they involve complicated relationships. The best thing you can do is to thoroughly prepare your estate plan and take the extra steps to help avoid potential conflicts. When a dispute does arise, you need to retain a skilled Pompano Beach estate and trust litigation attorney who can help.
Choose Your Fiduciary Wisely
Making a poor choice on who will handle your affairs when the time comes is a sure-fire way to stir up some trouble. If the person you chose to handle your affairs doesn't complete their duties or fails to do the best job possible, disputes can erupt. This can be someone who is the executor of your will, your power of attorney, or a trustee. The person you name as your fiduciary has a duty to legally execute the required duties and always act in the best interests of your beneficiaries. If they don't, it's known as a breach of fiduciary duty.
By choosing your fiduciary carefully, the beneficiaries will trust the individual and the risk of disputes is greatly reduced. This doesn't mean they won't end up making an unintentional mistake, but the risk of them intentionally breaching their duty is eliminated.
Make Sure Your Will and/or Trust is Valid
Family members often contest a Will or Trust based on their belief that it's not valid. This may be because they swear a newer Will exists or that changes to your Trust were done under duress. It's important to note that just because a family member wants to contest it, it doesn't mean that they can. By ensuring that you follow all of the instructions that your Florida estate planning attorney sets forth, it should eliminate any grounds to contest.
Someone might claim the Will is invalid because it was not executed properly. When you have an attorney helping you, he or she will ensure the witnessing and/or notarizing is done in accordance with the law.
There may be times where family members have legitimate concerns about you being tricked into changing your Will by an unscrupulous person. In situations like that, contesting is warranted. What we are addressing here is someone's dispute as a way to increase their own inheritance amount. Do not give anyone any potential loophole to unnecessarily challenge something. Situations involving blended families, or someone being disinherited, are the ones that often lead to someone contesting your Will or Trust.
Have a Power of Attorney and Advanced Directives
Proper estate planning also looks at what would happen to you if you become incapacitated and can't take care of yourself, make medical decisions, manage your finances, etc. Have your estate planning attorney ensure your wishes on medical treatment are documented, and you have a power of attorney in place who is authorized to make decisions on your behalf should the need arise. Don't risk family members arguing over your hospital bed on what they think you want in regard to life-saving measures. Instead, have it spelled out from the start in an advanced directive.
Contact a Pompano Beach Estate and Trust Litigation Attorney
If you are in the middle of a dispute with over beneficiaries over a loved one's estate, speak with a Pompano Beach estate and trust litigation attorney who can help. Contact Mark R. Manceri, P.A. today to schedule an initial consultation.
https://www.estateprobatelitigation.com/what-to-do-if-you-suspect-a-florida-will-was-forged/