How The "Order Of Preference" Can Affect The Administration Of A Florida Probate Estate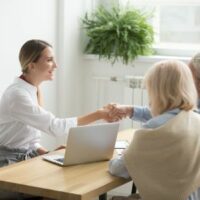 In making a will, a person is generally free to name anyone they wish as the personal representative (executor) of their estate. When there is no will, however, Florida law determines the "order of preference" for the probate court to follow in appointing a personal representative. Normally the surviving spouse–if any–has priority, followed by the person selected by a "majority in interest of the heirs," or barring that the most qualified among the decedent's next of kin.
In certain cases, a person acting as a guardian of the property of a minor child may be in a position to select, or serve as, the personal representative. For example, if an unmarried person died leaving minor children, the surviving parent could seek appointment as personal representative as guardians of their children's property.
Contact a Pompano Beach No Will Lawyer Today
Like Ohio, Florida law makes it clear that the people who stand to inherit from the estate take priority (after a surviving spouse) over any other relatives when it comes to appointing a personal representative when there is no will. This might sound odd. as you might assume that a parent should have some priority over a former spouse. But when there are minor children involved, they are legally the estate's beneficiaries, not the parent.
These types of legal disputes often arise when there is no will. If you need advice or representation from an experienced Pompano Beach trust and estate litigation attorney, contact the offices of Mark R. Manceri, P.A., today to schedule a consultation.
Source:
scholar.google.com/scholar_case?case=11883670328696344442