How the Elective Spousal Share Could Impact Your Florida Estate Plan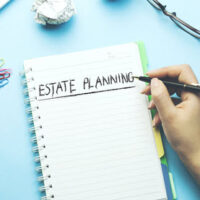 If you have not heard of spousal elective share, it's a term you should become familiar with, otherwise there is a chance your Florida estate plan could be in for a possible derailment. The concept of elective share only applies in some jurisdictions, Florida being one of them.
The premise behind elective share is that your surviving spouse could claim an elective share of your estate — instead of what was specifically provided in your Florida will or in a living trust. The reason elective share doesn't apply in certain jurisdictions, like community property states, is because the spouse already owns half of those assets that fall under community property.
Having a knowledgeable estate planning attorney draft your estate plan can help reduce the risk of disputes during probate. When disputes arise between trust beneficiaries, or possible beneficiaries of a last will and testament, it's necessary to hire an experienced Pompano Beach estate and trust litigation attorney. Your attorney can help resolve disputes and try to keep the entire estate from being liquidated to cover court costs and probate fees.
Multiple Marriages and Elective Share
Have you been married multiple times? Spousal elective share concerns are more worrisome when someone has had more than one spouse, especially if there are children from multiple marriages. It may surprise you to learn that an entire estate plan can be derailed if a surviving spouse opts to "set aside" the terms of a revocable living trust and take his or her 30% share, even if the trust specifies less.
With any estate plan, the goal is to provide for your loved ones and protect your estate for any children you have or other named heirs. The law says that elective share is applicable regardless of what the living trust says or who the trustee is. When someone passes away and leaves behind a spouse, a former spouse, or children from the first marriage, things can get dicey. The surviving spouse could opt to claim their elective share as a means of preserving some of your estate for any children they had from a prior marriage, or even a future one.
There is also the topic of omitted heirs you need to be familiar with. If there is an omitted heir, he or she could be entitled to receive the spouse's intestate share of the estate. This is the amount the spouse would have received in the event you died without a valid will. Be advised, this can be even more than the 30% elective share. In some cases, it could amount to up to half or even the entire estate.
Use of Prenuptial Agreement
If you are preparing to get married, especially a subsequent marriage, you can obtain a waiver of elective share rights through the use of a prenuptial agreement. This is one of the best ways to address the topic of elective share and help keep your estate plan on track. If you are married and trying to address it now, a legal postnuptial agreement can also work for obtaining a waiver of elective share.
Hiring a Florida Probate and Estate Planning Attorney
Retaining the right attorney can make all the difference in making sure your estate plan fits your needs and desires. If you need assistance with elective shares or probate disputes, contact Pompano Beach estate & trust litigation attorney Mark R. Manceri, P.A. today to schedule an initial consultation.
https://www.estateprobatelitigation.com/what-is-a-florida-ancillary-probate/