How Often Should I Review Or Revise My Florida Estate Plan?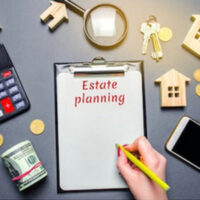 Many people take the time to make a will. Then they put the document in a drawer and never think about it again. This is usually a mistake. Estate planning should never be a one-time affair. It is an ongoing process that evolves over time. So how often should you review your estate plan?
The general rule-of-thumb is that a person should review their estate plan at least every 3 to 5 years and take corrective action as necessary. This is only a broad guideline. Oftentimes, there may be a major life event that justifies reviewing your estate plan sooner. For example, if you have recently married, divorced, or had a child, it is probably a good idea to sit down with an estate planning attorney and talk about what this means for your will, trust, power of attorney, and related documents.
Here is one example. Say you made a will just after you married. A year later, you and your spouse welcomed your first child. Your will probably did not contain any provisions nominating a guardian for that child in case both you and your spouse die in a common accident. That alone would provide a good reason to revise your will.
Another issue that often comes up is that family relationships and friendships change over time. Let's say you named a close friend to serve as the personal representative of your estate. But a few years later, you had a falling out with that friend and no longer trust them to manage your affairs. If you forgot to update your will and something unexpected happened to you, that estranged friend could still legally end up in control of your estate.
Another reason to periodically review your estate plan is that laws change–especially tax laws. Every year Congress, the IRS, and the Florida legislature make new rules that can have significant tax and regulatory implications for your estate. Sitting down with an attorney to review those potential impacts can help avoid problems down the line.
A final reason to periodically review your estate plan is simply to ensure everything is set up the way that you think it is. This includes any documents providing for a non-probate transfer of assets upon death. For instance, when was the last time you looked at the beneficiary designations for your IRA or other retirement accounts? Perhaps you thought you changed it after your divorce. But did you make sure the account custodian actually received the forms? If nothing else, it never hurts to periodically check that your affairs actually are "in order."
Contact Florida Probate Litigation Attorney Mark Manceri Today
Failure to update an estate plan can lead to legal disputes down the line, especially if there is ambiguity in interpreting the actual intentions of the deceased. If you are involved in such a dispute and need legal advice or representation from a qualified Pompano Beach estate and trust litigation lawyer, contact the offices of Mark R. Manceri, P.A., to schedule a consultation.