How Having A Durable Power Of Attorney Can Affect Your Rights In Litigation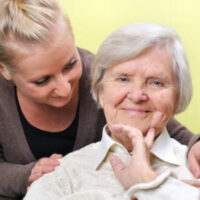 Under normal circumstances, a Florida power of attorney terminates when the principal becomes legally incapacitated. For example, if you sign a power of attorney giving your sister the power to manage your financial accounts, her authority ceases to exist if you fall into a coma. However, if you have a durable power of attorney, then your agent may continue to act even if you become incapacitated for any reason.
Florida Court Rules Mentally Incompetent Spouse May Proceed with Divorce Trial
Appointing an agent under a durable power of attorney can eliminate the need for a court to appoint a guardian to manage your person or property. In some cases, an agent may even be in a position to initiate or maintain litigation related to your interests after you become incapacitated.
A recent decision from the Florida Fifth District Court of Appeals, Golub v. Golub, provides one example. This case involves an ongoing divorce proceeding from Seminole County. The husband and wife in this case married in 1971. In 2015, the wife filed for a divorce on the grounds the marriage "was irretrievably broken." The wife further alleged that neither she nor her husband were mentally competent.
The divorce case spent several years before the courts. As relevant here, in April 2020 the husband asked the court to declare the wife incapacitated and to appoint a guardian for her. The wife responded by asking the judge to separate the issue of divorce from the other outstanding matters between the parties. The judge agreed to the wife's request. The court further determined the wife was mentally incapacitated, but a guardian was unnecessary since she had previously appointed an agent under a durable power of attorney.
The husband appealed to the Fifth District, arguing that under Florida law, a divorce cannot be granted when one spouse is mentally incompetent, unless 3 years have elapsed since the court initially made a determination of incapacity. In other words, the husband said that further proceedings on the divorce should be stayed until the three-year deadline has passed.
The Fifth District disagreed. It upheld the trial court's conclusion that the three-year rule was meant to protect the incapacitated spouse from a divorce initiated by the competent spouse. This case represented the reverse–the incompetent spouse wanted to proceed with a divorce. And given she filed for divorce before she was adjudged mentally incompetent, there was no reason to further delay the case.
Speak with a Florida Guardianship Litigation Lawyer Today
Many people neglect to sign a durable power of attorney. As a result, when they find themselves mentally or physically unable to manage their affairs, it often becomes necessary for relatives to initiate guardianship litigation. This can impose a substantial hardship on all parties involved, which is why it is best to engage in careful estate planning beforehand.
If you need advice or legal representation in this area from an experienced Pompano Beach guardianship litigation attorney, contact the offices of Mark R. Manceri, P.A., Attorney at law, to schedule a consultation.
Source:
scholar.google.com/scholar_case?case=16082425722541569187