How does a Will Revocation work in Florida?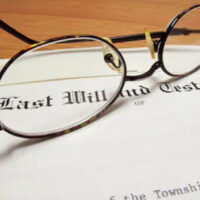 It's pretty standard for someone to draft a Will and want to change it down the line. They may request to change it a few months from now, or it may be years later. In some situations, they may want to cancel the Will entirely and draft a new one. If the initial Will is not properly revoked, it can lead to problems during probate. If there are multiple Wills because one wasn't properly revoked, it will lead to disputes. In that case, you may need to retain a skilled Pompano Beach revoked will attorney.
At Mark R. Manceri, P.A., we focus on in probate litigation. We have years of experience addressing and resolving a wide variety of issues surrounding a revoked Florida will.
How Do You Properly Revoke a Will in Florida?
Florida law allows for two primary ways to revoke a Will legally. The first is revocation in writing, and the second method is revocation by act. Under Florida Statutes 732.505, revocation by writing means a Codicil or subsequent Will can explicitly revoke a prior Will, provided the Codicil or subsequent Will meets all legal requirements under Florida law. If the subsequent will has inconsistent language with the earlier Will and doesn't expressly revoke the prior one, it can serve to revoke the inconsistent terms in the previous Will. However, it does not necessarily mean the entire Will is necessarily revoked.
Florida Statutes 732.506 covers revocation by act. It states a Will can be revoked if you burn, cancel, destroy, deface, obliterate, or tear it with the intent to destroy it if your purpose is revocation. Revocation by act can also be accomplished by the creator of the Will, who is called the Testator, or it can be done by someone else, provided it's at the Testator's direction, and the Testator is present when it happens.
Will Revocation Issues in Florida
Life is unpredictable and full of changes. What you put in your will today may not be your wishes two years from now, five years from now, etc. You may get married or divorced, have a child, or adopt a child, and more. Life changes do not revoke an earlier will, but they can certainly create complicated situations. You may have an omitted heir who will challenge the will's validity and could be entitled to a share in your estate.
If you create a second Will that revokes the first, the first Will is not suddenly revived if you choose to revoke the second will at some point. Instead, you could be left with no Will, and that means your estate will be subject to Florida's intestate succession laws. Those laws may not align with your intended wishes or what you included in your earlier Will.
What Happens if You Die with No Will in Florida?
When someone dies with a last Will in place, their estate goes through probate. Probate is the court-supervised process for validating the Decedent's Will and distributing assets according to their wishes. There are some cases where a Will is deemed invalid, the original Will cannot be located, or the decedent never made one in the first place. In these situations, Florida law's intestate succession laws will apply. While there are procedures in place to direct the intestate process, it doesn't mean disputes won't arise. In those instances, you need to retain a skilled Pompano Beach no will lawyer.
At Mark R. Manceri, P.A., we have years of experience in estate and trust litigation matters. We understand the types of disputes that arise in probate situations where a will was declared invalid, or there never was one to begin with.
Intestate Succession Laws in Florida
The term intestate is used when someone dies without a valid Will in place. Intestate laws are designed to distribute the person's estate to surviving family members. There is a specific hierarchy that starts with the surviving spouse and living children, grandchildren, etc. Here are a few examples of how intestate succession laws work in Florida with a surviving spouse and/or lineal descendants:
The Decedent has a surviving spouse and descendants, all descendants are of the spouse, and the surviving spouse has no other descendants. The surviving spouse would inherit 100% of the probated portion of the estate.
The Decedent has a surviving spouse and descendants; however, some of the descendants are not descendants of the surviving spouse. That means some of the descendants are not with the surviving spouse. Perhaps the decedent had been married before. In this case, the surviving spouse will receive one-half of the probate portion of the estate while the descendants will inherit the other half.
The Decedent has a surviving spouse and descendants, all of whom are descendants of the surviving spouse as well; however, the surviving spouse also has other descendants who are not descendants of the decedent. This situation is when the surviving spouse has children from a prior relationship or marriage. In this case, the surviving spouse will receive one-half of the probate estate while the deceased's descendants will receive the remaining half.
The Decedent has a surviving spouse but no descendants. In this case, the spouse will inherit the full 100% of the estate's probated portion.
The Decedent is survived by descendants, but there is no surviving spouse. In this case, the descendants will receive the full 100% probated portion of the estate.

What Happens if There is No Surviving Spouse or Descendants?
When someone dies without a spouse or descendants, the court will widen the search to look for surviving parents and siblings. From there, they will branch out to look for more remote family members like nephews or nieces, aunts or uncles, etc.
Contact a Pompano Beach Revoked Will
If you need assistance with a complicated estate litigation matter involving multiple wills, no will or a revoked will, contact Mark R. Manceri, P.A. today to schedule an initial consultation.